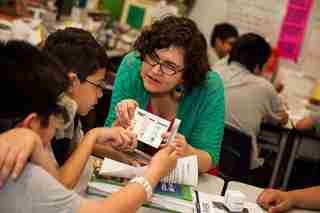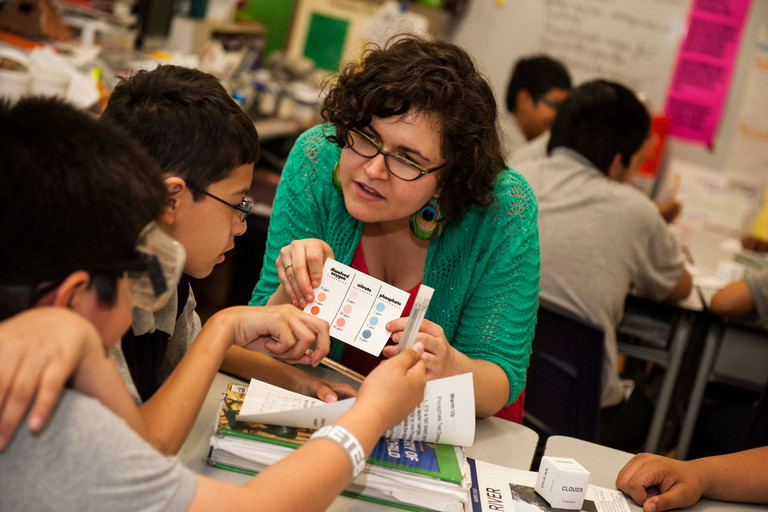 2020 Corporate Volunteer Engagement Opportunities
Corporate volunteers help the Museum achieve its vision to inspire and motivate our children to reach their full potential in STEM fields. These unique opportunities have been created for teams of 4 to 12 and are designed to be accessible, easy and fun. Thank you for your commitment to science education.
STEM Professional Volunteer Opportunities
Jr. Science Cafés
Weekdays during the school year
These focused learning sessions offer young people a chance to interact directly with STEM professionals, dis- covering what it's like to be a scientist or engineer through meaningful conversations and hands-on activities. These learning experiences change the perception of a "traditional" scientist, showing that anyone can pursue a career in STEM.
Jr. Science Cafés are intended for elementary and middle school students, 8 to 14 years old.
Sessions last 30 minutes and are offered to school groups onsite at the Museum.

Black Creativity: Jr. Science and Artist Cafés
January through February
Jr. Science and Artist Cafés feature African-American STEAM professionals and artists, allowing youth to explore scientific topics and discover the process of creativity in the world around us.

Latinx Science Cafés
September 15 to October 15
In celebration of Hispanic Heritage Month, these Science Cafés feature Latinx STEM professionals sharing their engaging career experiences. Fluency in Spanish is not required but is always a plus.

Science Works Career Fair
Saturday, October 17, 2020
Our annual Museum-wide career celebration invites youth and families to learn about interesting jobs straight from the source with an array of dynamic speakers, one-on-one discussions and hands-on activities. We invite STEM professionals to actively engage with the public, inspiring young minds and sharing your cool jobs and hot careers!
Corporate Member Volunteer Programs
STEM Activities For Kids
Year round
MSI staff will train and guide your group to conduct fun, active, kid-centered activities with Museum guests. Volunteer sessions are 2 hours long and are perfect for groups large and small.


Newton's Challenge
Year round
Interact with grade-school age guests as they perform basic experiments about fundamental scientific principles.


Make and Take
Year round
Help kids dream up and create small projects like puppets, simple machines or drawings.


Christmas Around The World & Holidays Of Light
November through December
Spread some holiday cheer and help assemble and decorate this one-of-a-kind holiday exhibit. Projects include:
Wrapping bulbs around smaller trees and fluffing tree branches.
Gift wrapping boxes that will be set under the grand tree.
String bulbs that will hang on each of the community Christmas trees.
Helping families create holiday-inspired take-home keepsakes.