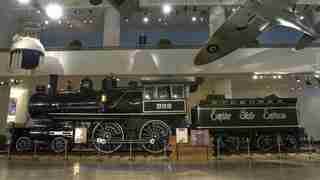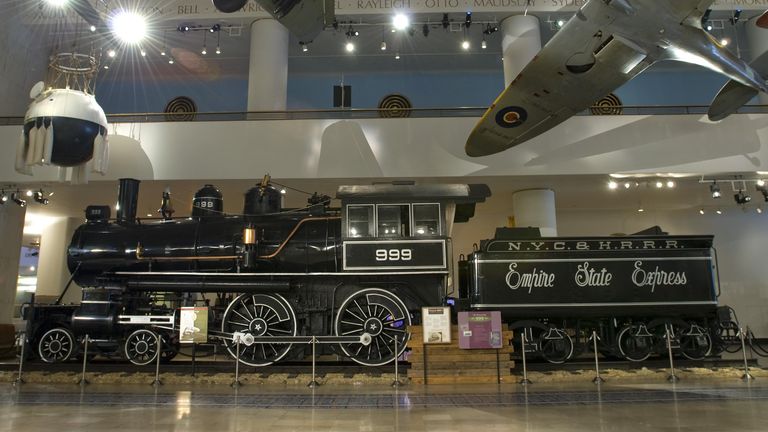 The 999 Steam Locomotive was a new concept in speed locomotives. Engine 999 was assigned to haul the New York Central Railroad's brilliant new passenger train, the Empire State Express. On May 10, 1893, the 999 became the fastest land vehicle when it reached a record speed of 112.5 mph. The 999 maintained the record for a decade.
Designed by William Buchanan and manufactured by the New York Central Railroad in West Albany, New York in 1893, the 999 was commissioned to haul the Empire State Express, which ran from Syracuse to Buffalo. This relatively smooth run and the 999's cutting-edge design gave the new locomotive an opportunity to make history.
Following its record-setting run, "The World's Fastest Locomotive" toured the country and was displayed at the 1893 World's Columbian Exposition in Chicago. After the Exposition, the 999 continued to provide passenger and freight service for many years. The famous locomotive returned to Chicago in 1933 for the Century of Progress World's Fair and again from 1948-49 for the Chicago Railroad Fair.
Eventually, technological innovation in the railroad industry limited the 999's use. In May of 1952, following a reenactment of its record-breaking run, the 999 was retired from service.
In 1962, the Museum of Science and Industry acquired the 999 and displayed it outside. Following a complete restoration from June to October 1993, the 999 was brought inside to its present location in November 1993.