This exhibit is no longer at MSI.
There are moments when a technology is poised to leap forward. This is one of them.
Regardless of age, you've seen it happen. A technology arrives to meet a need, and completely changes how we do things. (When was the last time you folded a map?) These ideas start as simple questions: How could this be done better? Faster? Safely? Robots are built to answer these questions—they are human wonder put into motion. They're prepared to help in ways you might not have imagined ... until now. See for yourself in Robot Revolution, supported by Google.org.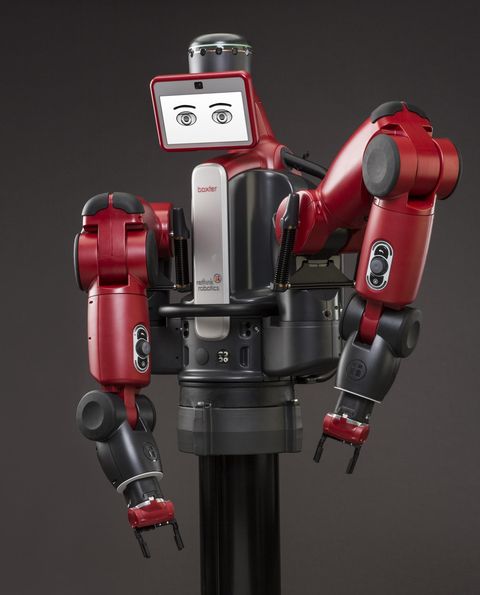 WATCH ME WORK
Meet Robots Face-to-Interface
Robot Revolution is an unprecedented assembly of robot technology from places you normally can't go, doing things you'll barely believe. Meet cutting-edge robots from around the world and discover what they are already able to do for us. Enter dangerous landscapes and situations. Play team soccer. Sense and react to our facial expressions. Take five from industrial tasks to take us on at tic-tac-toe. Comfort people in pet-free zones. These robots are meeting needs from the epic to the everyday, and this is the only place you can meet them all.
Like a backstage pass to tomorrow,
except these robots are already here.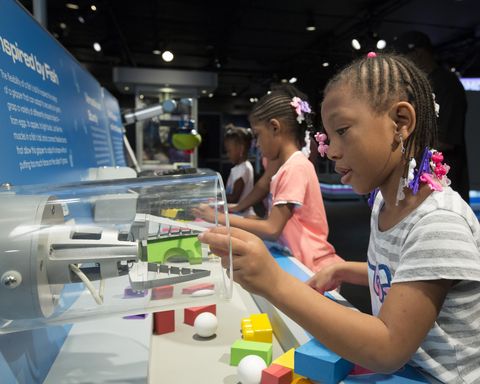 What else could robots do if you were the one asking what's possible?
Tech savvy isn't required to appreciate the amazing things robots do, but it does take people to make them happen. Hear roboticists reveal their inspirations, meet the specialists keeping robots in top shape, and stop by the Drone Zone for a live show. Snap together your first working Cubelet robotic machine, and it could be the moment you envision your own role in the Robot Revolution.
Skip carousel
The new robot exhibit is great for kids and adults... We loved making faces at one to see if s/he could mimic us. Chicago999 Chicago, Illinois
Their robotic exhibit brought us from another state and we enjoyed every moment. Bostonian2011 Boston, Massachusetts
The robot show is definitely worth it. Had a great time. Have to come back. Felix J San Antonio, Texas
My son had fun playing tic tac toe with a robot, and taking part in other interesting robot/tech activities... TeenTwinmom Westchester County, NY