Experience the 1893 World's Fair through a virtual simulation and presentation by Dr. Lisa Snyder and Tim Samuelson.
On May 1, 1893, the World's Columbian Exposition opened to the public. More than 27 million people entered Chicago's Jackson Park to experience a landmark display of invention, culture and technology, framed by an ivory architectural array that became known as "the White City."
See for yourself what it was like to be at the 1893 World's Fair. To mark the 125th anniversary of the fair—and its Palace of Fine Arts building, our current home—MSI presents two new chances to see a renowned virtual simulation of the World's Columbian Exposition's famed White City.
This anniversary presentation by UCLA's Dr. Lisa Snyder and Chicago historian Tim Samuelson highlights "Curiosities of the Fair," whether curious for the time—cooking with electricity!—or everlastingly curious, like a knight statue made out of prunes.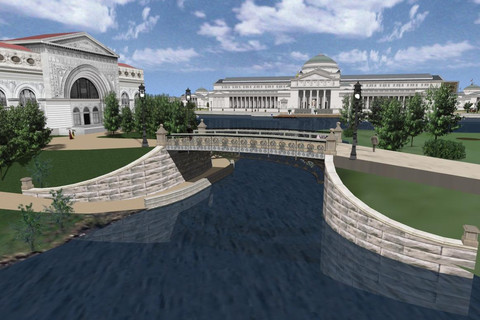 not the world's fair, but
An Amazing Simulation
Dr. Lisa M. Snyder from UCLA's Institute for Digital Research and Education presents her rich digital reconstruction of the White City using real-time visual simulation—a flyover tour through legendary buildings and across the Midway.
Tim Samuelson, cultural historian for the City of Chicago, joins Dr. Snyder to provide his expert commentary and insight into this one-of-a-kind civic event that put our city on the map (and a red star on our flag).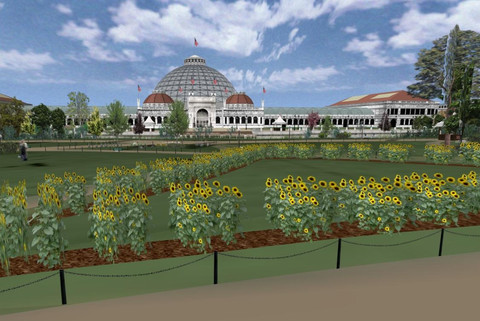 tickets, get your tickets here!
Tickets
Saturday, May 19 at 1 p.m. or
Sunday, May 20 at 1 p.m.
General public: $25 + Museum Entry
MSI members: $20
The presentation is not included in Museum Entry, which is required for attending the event.
Register online
For online registration, click the "Add to My Visit" button above.
Register by phone at (773) 684-1414.