Stay overnight in the Museum of Science and Industry, Chicago! Enjoy a rare chance to explore the Museum after everyone else has gone home.
Join us overnight for a new and improved Snoozeum experience! Spend the evening exploring the Museum, take part in a scavenger hunt and other science activities, take a Coal Mine or U-505 tour, catch a big-screen adventure in the Giant Dome Theater, then curl up next to an iconic exhibit. The Museum is yours for the night!
New Snoozeum options
Snoozeums now include next-day Museum Entry, so you can follow up your overnight with a day of exploration. Also new: three registration levels (two for large groups) allow you to customize your Snoozeum with reservations, add-ons like T-shirts, and even VIP treatment!
Tickets
Registration starts at $85 per person ($75 for MSI members) with options to customize your event with additional features. Learn more about these options below.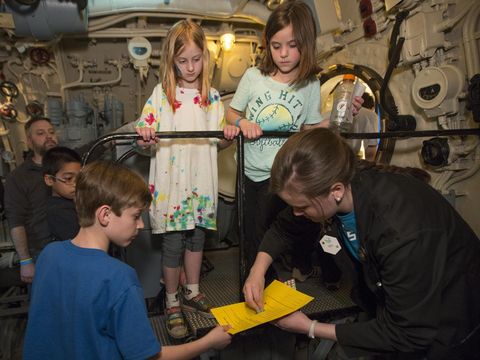 science rarely sleeps
A night to remember
Snoozeums are for children ages 6-12 and their adult (18+) chaperones (one required for every five children). The per-person fee includes overnight admission with parking, hands-on science activities, tours, Giant Dome Theater screenings, a Snoozeum patch and breakfast. Space is limited and pre-registration is required.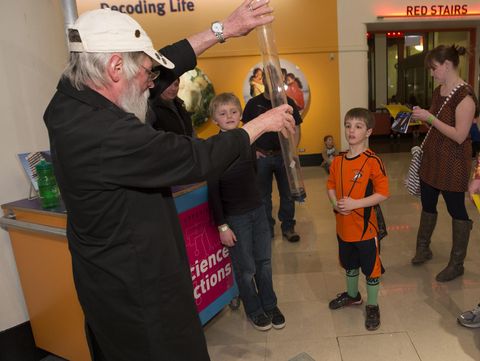 Upcoming dates
Friday, December 1, 2023
Saturday, January 27, 2024
Friday, February 9
Saturday, February 24
Friday, March 8
Saturday, June 8
Ready to sign up?
See "How to register" below.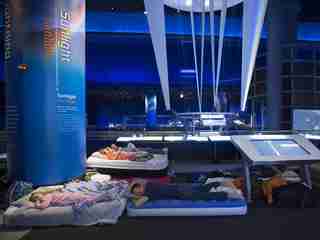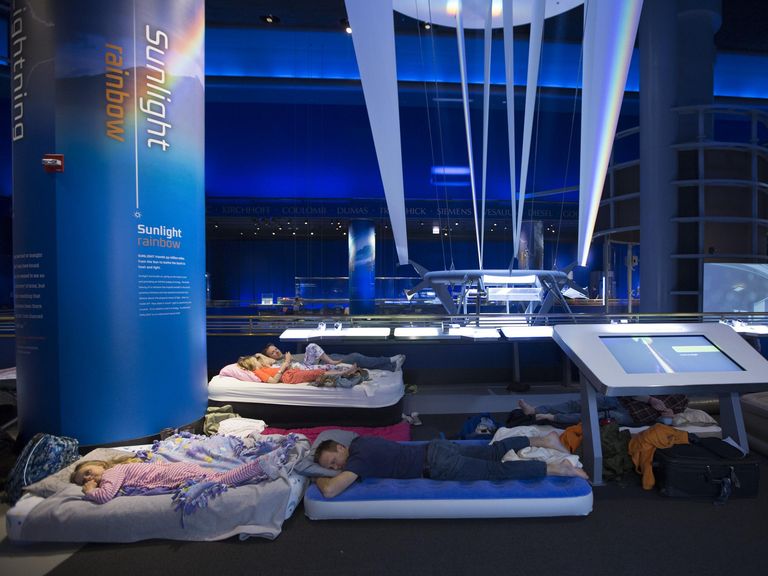 Three options for registration
Silver: $85 per person (MSI members: $75)
Gold: $105 per person (MSI members: $95)
Platinum: $150 per person (MSI members: $140)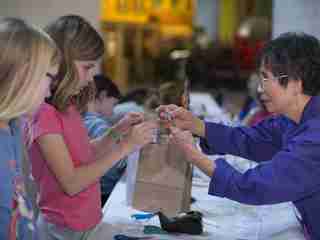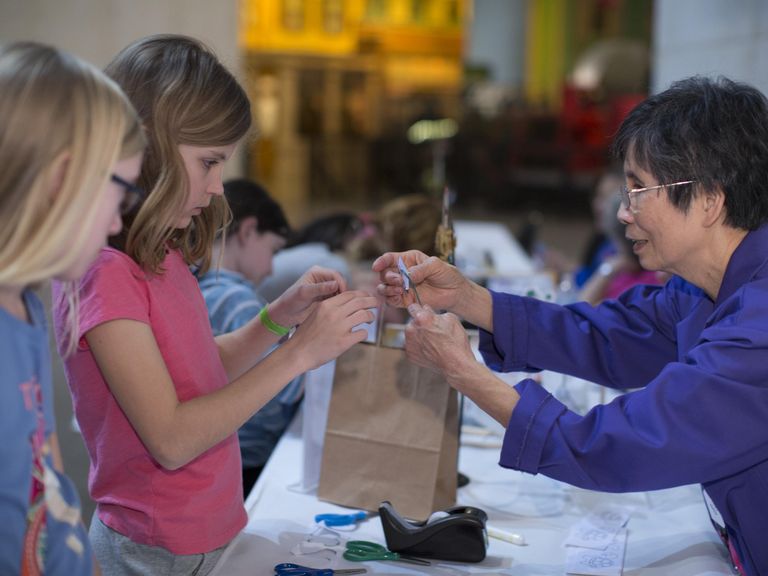 Two options for registration
Silver: $85 per person
Gold: $105 per person
See Large Group details for included options.