The April Snoozeum has been cancelled. Keep those sleeping bags on standby for future dates. More info
Enjoy a rare chance to explore the Museum after everyone else has gone home.
Explore the Museum's one-of-a-kind exhibits at your own pace. Participate in special activities, make your own science toys, and complete a scavenger hunt. When it's all done, sleep nose-to-nose with a 727, next to a giant heart or steps away from a toy-making factory. It's all part of the Snoozeum!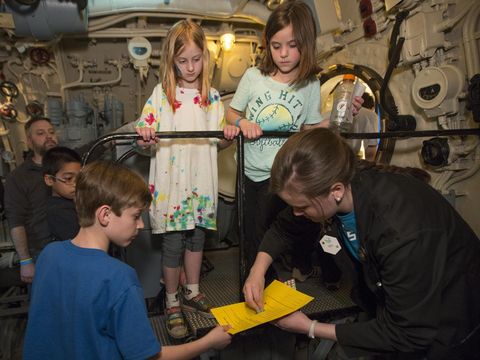 science rarely sleeps
A night to remember
Snoozeums are open to groups of both boys and girls ages 6-12, as well as families with children ages 6-12. Space is limited and pre-registration is required. The $65 per person fee includes overnight admission, parking, a film in the Giant Dome Theater, activities, a Snoozeum patch and breakfast. For everything to know about coming to a Snoozeum, download our guide.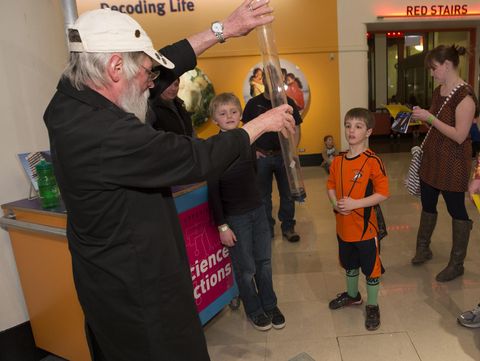 Upcoming dates
Watch here for new Snoozeum dates to be announced.
Want to be among the first to know?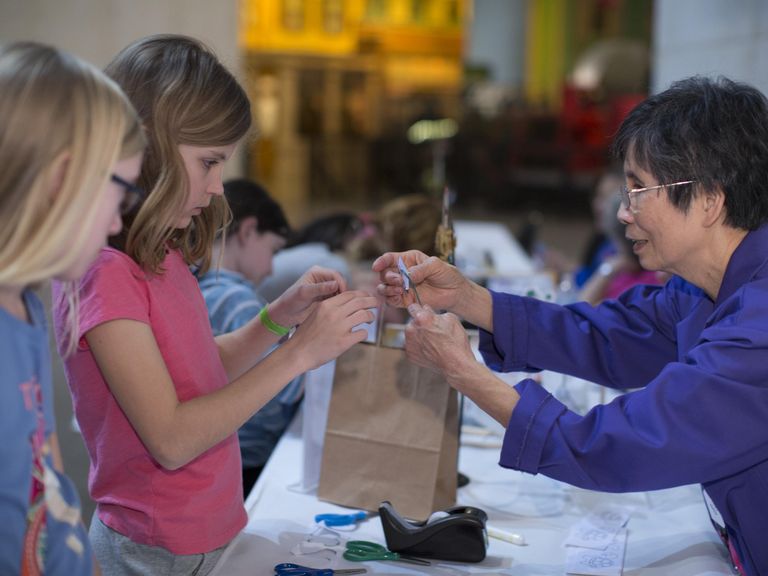 Groups of both boys and girls ages 6-12 require a minimum of 10 people, with one adult chaperone for every five children.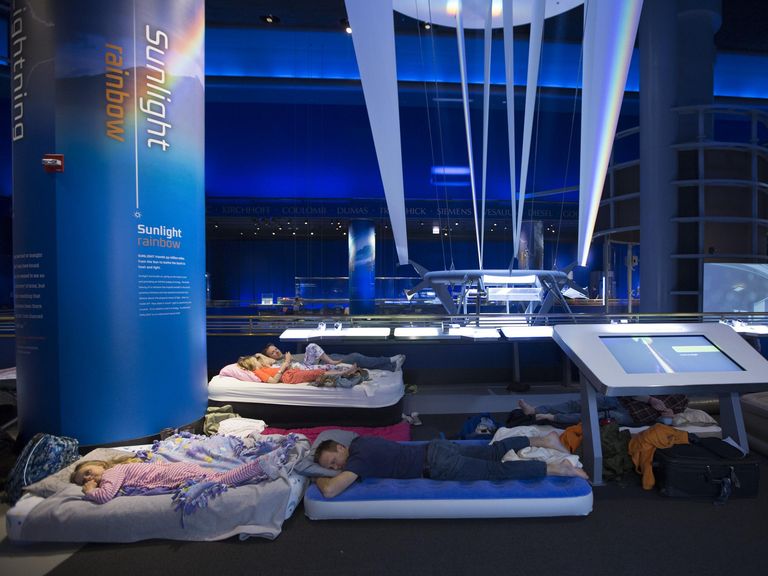 Families with kids ages 6-12 can register by phone at (773) 684-9844, ext. 8800. Download our guide for more information.