Celebrate the 150th anniversary of the periodic table with MSI during an element-inspired dinner at one of Hyde Park's neighborhood favorites, The Promontory.
For one night only, Executive Chef Carlos Cruz and his team will offer a curated menu for guests to discover why chemistry and cooking are the perfect pairing.
During the three-course, interactive dinner, guests will discover little-known facts about the periodic table as they are served dishes inspired by elements including carbon, potassium, nitrogen, and calcium. You'll explore how these elements work as ingredients to impact your taste buds. MSI curators will also be on hand to showcase rarely-seen artifacts from the Museum's collection that tell the story of the periodic table's history.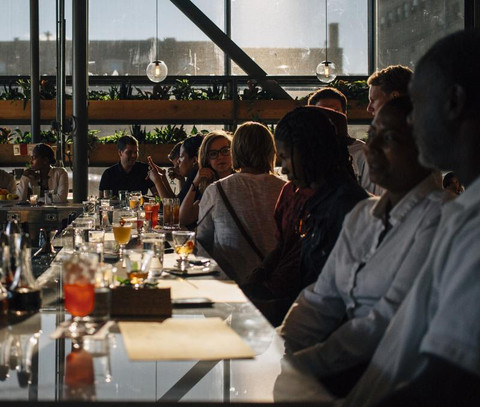 Event Details
Thursday, October 10 from 5 p.m. to 11 p.m.
at The Promontory, 5311 S. Lake Park Ave. in Hyde Park
Reservations must be made online in advance and are first come, first served. A vegetarian entrée will also be available. The three-course prix fixe menu costs $50 per person. Additional drink packages offered. Tax and tip not included.
What Else?
More to explore