The future is one of infinite possibilities. Is it possible to create a world without vaccines?
Could we eradicate all diseases that need a vaccine? What if there was a resurgence of deadly disease? Could we move beyond the standard vaccine shot? Join the Museum of Science and Industry for our Infinite Futures series as we discover what is happening in the world of vaccines today and how it will impact our health for the future. We will explore these questions and more through an interactive discussion with experts, Dr. Tina Tan, Dr. Olamide Jarrett and Dr. Nina Fefferman.
Thursday, December 12 at 6:30 p.m.
International House, 1414 E. 59th St.
Admission: $15. (MSI members: $10.)
Admission + one drink (age 21+): $22.
Accessibility note
Persons with disabilities who may need assistance should contact International House in advance of the program at (773) 753-2274 or i-house-programs@uchicago.edu.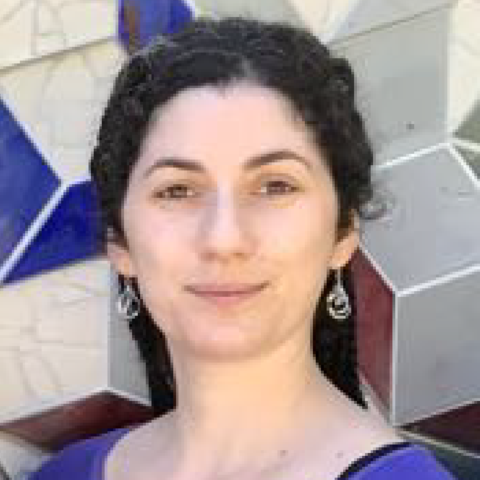 Nina H. Fefferman, PhD is the Director of the Mathematical Modeling Consulting Center at the University of Tennessee, Knoxville, where she is also a Professor in both the Departments of Ecology & Evolutionary Biology and Mathematics. Her research uses mathematical modeling to explore the behavior, evolution, and control of complex systems with application in areas from basic science (evolutionary sociobiology and epidemiology) to deployable technology (bio-security, cyber-security, and wildlife conservation). Fefferman has been an active member the National Institute for Mathematical and Biological Synthesis (NIMBioS), and the Command, Control, and Interoperability Center for Advanced Data Analysis (CCICADA), a Department of Homeland Security Center of Excellence. She has served on scientific advisory boards for the EPA, Mathematical Biosciences Institute (MBI), and Los Alamos National Laboratories and regularly consults to governmental agencies and private companies. Her work has been funded by NSF, NIH, DHS, DoD, USFWS, and USDA. Fefferman is passionate about disease prevention and public health, and about communicating the utility and beauty of mathematics as a tool to make people's lives better.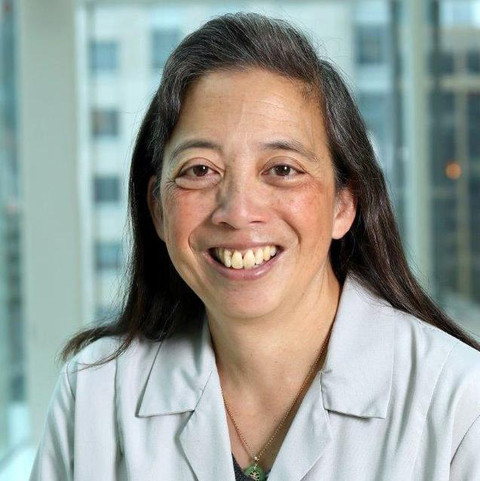 Tina Tan, MD, FAAP, FIDSA, FPIDS is Professor of Pediatrics at the Feinberg School of Medicine, Northwestern University, and a Pediatric Infectious Diseases attending; Medical Director of the International Patient Services Program (IPS); co-Director of the Pediatric Travel Medicine Clinic; and Director of the International Adoptee Clinic at Ann & Robert H. Lurie Children's Hospital of Chicago, Chicago, Illinois. She is board certified in Pediatrics and Pediatric Infectious Diseases. Her interests include: pertussis disease and vaccine, pneumococcal disease and vaccine, CA-MRSA infections, antibiotic resistance, vaccines and vaccine preventable diseases, general infectious diseases, and vaccine education for healthcare providers.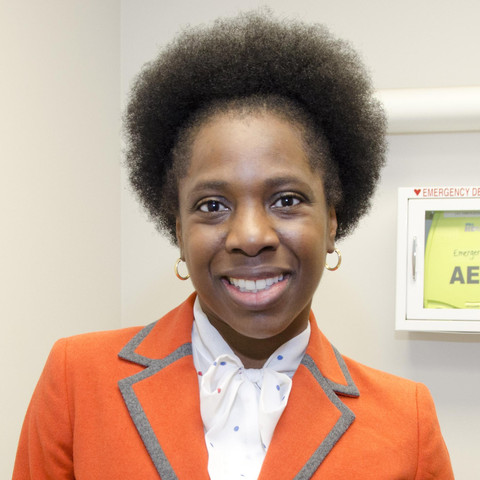 Olamide Jarrett, MD MPH is an Associate Professor of Medicine in the Division of Infectious Diseases, Department of Medicine at the University of Illinois at Chicago College of Medicine. She received her medical degree from the University of Chicago Pritzker School of Medicine and earned a Master of Public Health from Tufts University School of Medicine. Her initial interest in vaccines comes from her work as an infectious disease specialist treating patients with compromised immune systems such as those infected with HIV. But her interest in vaccines became more personal in 2014 when she became involved in the Ebola outbreak in Sierra Leone, where her family originates. She first volunteered to work in the Ebola Isolation Unit in Connaught Hospital located in the Freetown, the capital of Sierra Leone. Witnessing the devastating effects of Ebola in Sierra Leone motivated her to work for a year in the CDC on their clinical trial testing the safety of a candidate Ebola vaccine in Sierra Leone. This experience provided her a more detailed understanding of the work involved in developing and testing vaccines before they are approved for use in the general population.
Thursday, December 12 at 6:30 p.m.
International House, 1414 E. 59th St.
Admission: $15. (MSI members: $10.)
Admission + one drink (age 21+): $22.
Find out when the next Infinite Futures discussion and other events are announced.
What Else?
More to explore