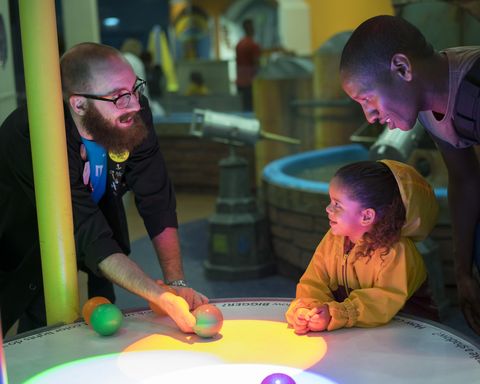 Be a part of MSI
Working at the Museum
Join the dynamic, talented people who create the world-class guest experiences of MSI and support the education of our next generation of scientists.
now hiring
Opportunities at MSI
The Museum of Science and Industry is an Equal Opportunity/Affirmative Action employer, which includes providing equal opportunity without regard to race, color, religion, gender, national origin, disability, or protected veteran status. You must be at least 16 years of age to be employed by the Museum of Science and Industry. All resumes and applications will be on file for six months. Only those candidates the Museum intends to interview will be contacted. Employment offers will be contingent on the results of a drug screen and background check.