curriculum
Foundations of NGSS Curriculum Alignment
School teams enhance their capacity to integrate Next Generation Science Standards-aligned instruction across grade levels.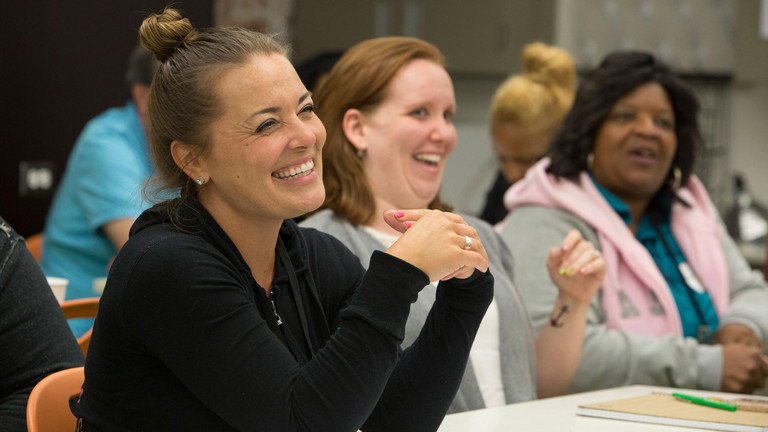 Applications for 2018-19 course will open in January 2018
This new course allows participants to:
Experience a phenomenon-driven unit that uses high-leverage instructional practices and provides a model for understanding three-dimensional science teaching and learning.
Use components (1-3) of the Five Tools and Processes for NGSS and existing curricula to develop a three-dimensional blueprint for a unit, create a set of evidence of learning specifications to guide assessment for the unit, and build a conceptually coherent story line for planning sequences of instruction.
Learn from one another's integration efforts by sharing products and discussing processes within and across school teams.
Who?
School teams composed of three to four teachers and an administrator (principals, assistant principals, instructional coaches, curriculum specialists, etc.). Best-suited teams will be composed of:
Teachers in consecutive grades (e.g., 5th - 6th - 7th) from upper elementary and middle school.
Teachers and administrators who, collectively, have familiarity with curriculum design, assessment, science content knowledge and the NGSS vision for science teaching and learning.
Administrators who wish to develop their understanding of the NGSS vision for science teaching and learning, and the tools and resources teachers need to align with this vision.
When?
All teacher participants will be required to meet for five workshop days and a culminating evening event at MSI, for a total of 43 professional development hours. Workshop dates are:
Cohort A: July 11, Aug. 22, Aug. 23 and Sept. 20, 2017 and Jan. 23, 2018 with an evening event on April 30, 2018
Cohort B: July 25, Sept. 14, Sept. 15 and Oct. 18, 2017 and Jan. 25, 2018 with an evening event on April 30, 2018
While some workshop days will involve work sessions in which teams' products can be developed, school teams will be expected to meet regularly and work on their curricular products outside of workshop times.
Administrators will be expected to attend significant portions of several workshop dates.
Additional Supports
Participants will receive a stipend for work done outside the workshop dates.
MSI will reimburse schools for substitute teachers on workshop days.
Participants will receive access to a digital learning community that includes MSI lessons and resources.
Questions? Please email us.