School Partners Program Components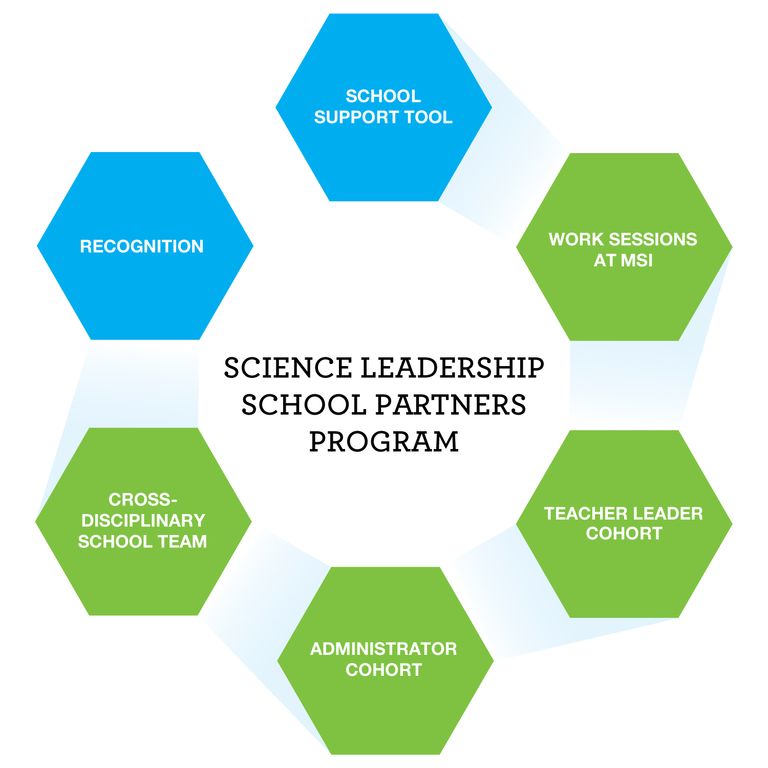 The Science Leadership School Partners Program is a unique opportunity for K-8 schools to partner with MSI as they enhance science education at the whole-school level. A School Partner that applies for and is accepted into the program will receive a comprehensive school support package with six unique program design support systems:
School Support Tool
Work sessions at MSI
Teacher Leader cohort
Administrator cohort
Cross-disciplinary school team
Recognition
Read more about the program in the School Partners Program Introduction (PDF).
The Science Leadership Initiative is made possible in part by The Davee Foundation and the Polk Bros. Foundation.