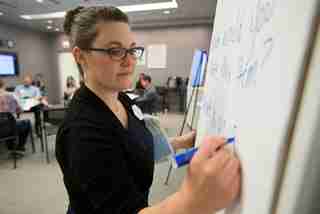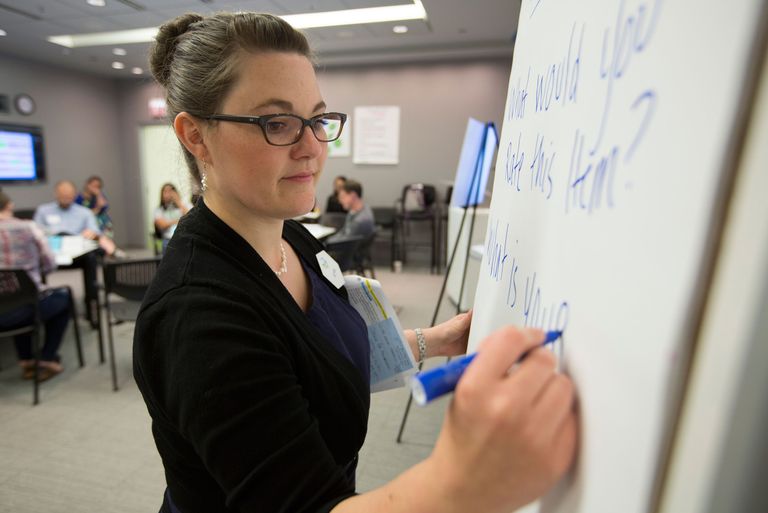 Evaluation and research is an important component of the Science Leadership Initiative. It began with a thorough review of the literature to inform program design at the early stages. Then a survey of teachers and school leaders helped fill in gaps found in the literature. Finally, formative evaluation focusing on stakeholders, advisors and pilot schools have helped guide the program through its first round of implementation.
Continued evaluation support of the first year of programming followed by a qualitative research study of select schools in the second year will assess the impact of the program on participant schools.
Publications
Early findings have been published in the form of peer-reviewed conference presentations and white papers.
Supporting Elementary and Middle School STEM Education at the Whole School Level: A Review of the Literature
Science Leadership Initiative Perceptions Survey
This paper was presented at the 2016 meeting of the National Association of Research in Science Teaching.
Are We So Different? A Study of Teacher and Administrator Perceptions of Science Education
We are planning submissions to formal peer-review journals. Please contact us if you are open to publishing and presentation collaborations.
The Science Leadership Initiative is made possible in part by The Davee Foundation and the Polk Bros. Foundation.