Gain science content, teaching strategies directly relevant to your classroom and insights into Next Generation Science Standards through the Museum's free science teacher education courses.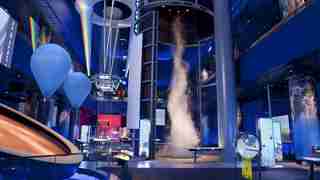 Our FREE teacher courses help reduce barriers to quality science teaching for all students. Teachers experience phenomenon-based, three-dimensional instruction while engaging in professional reflections and collaboration – all with the support of MSI's dedicated professional educators.
Through active participation in our courses, you will:
Build upon your current understanding of scientific knowledge, processes and applications.
Refine your current strategies for teaching science based on best practices in science pedagogy.
Amplify your attention to teaching behaviors and attitudes that promote equity in learning science.
Increase your focus on planning for instruction that engages students in science and engineering practices and the application of crosscutting concepts to deepen their understanding of disciplinary core ideas.
Normalize your engagement in continuous self-reflection about your practice to strengthen your science teaching capacity.
Courses target 3rd- through 8th-grade educators with limited experience teaching science in high-needs schools and are offered at no cost to teachers selected to participate.
During the course, you'll experience:
Continuous support from MSI's professional educators and fellow participants to enhance professional growth.
Phenomenon-based, 3D lessons that can be implemented in your classroom.
Professional reflection and collaboration with the intent of increasing your self of self-efficacy in teaching science.
During the course, you'll receive:
Lesson plans, editable print materials, and all of the equipment needed to implement the lessons you experience.
Reimbursement for a substitute teacher on session days.
ISBE clock hours in Illinois or CEUs in Indiana.
Field trip buses for your students to visit MSI.
Course Offerings: SY 2023-24