Science Minors Clubs
After-school Science Minors Clubs offer early, hands-on exposure to science through partnerships with a network of schools and community organizations.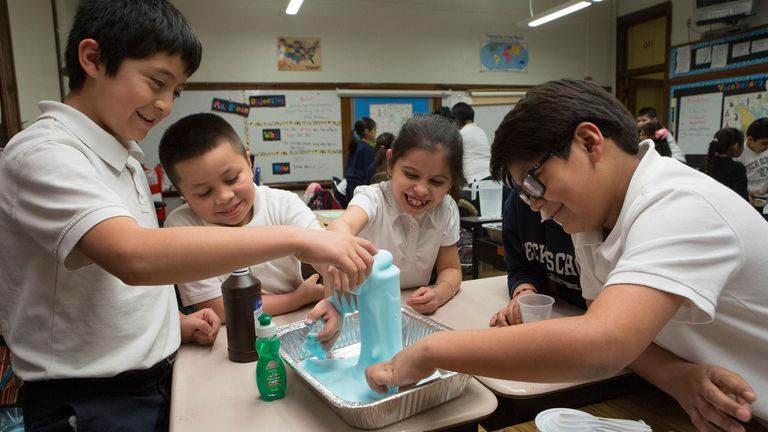 Clubs aim to increase interest in science in underserved neighborhoods by engaging students in places where they already spend their time after school, such as community-based organizations, libraries and schools.
Partner organizations receive curriculum, materials and training to implement their own after-school science club. Students can engage in fun, hands-on science activities that build curiosity and encourage teamwork. Topics range across all aspects of science and engineering and support learning that happens during the school day. While the curriculum is best suited for grades 3 through 5, the materials are written to be flexible, and educators are welcome to adjust activities to suit the needs of their students and organization.
The Science Minors Club network reaches throughout Chicago, its suburbs, and northwest Indiana and has the capacity to serve upwards of 9,500 youth each year.
Updates
Registration for fall 2021 training sessions has closed. We are working to update our programming and support for club partners and expect to open registration for new programs and partners in spring 2022. Please email scienceclubs@msichicago.org with questions.