In-Home and Classroom Kit
Science Curiosity Kits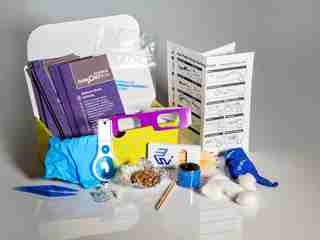 Explore Science at home or a classroom with the observation edition of the MSI Science Curiosity Kit.
The kit's activities include: Garden in a Pouch, Can You See Your Lights? Balloon Buzz, and Who Did You Eat? A Social-Emotional Learning (SEL) mindfulness component is provided in the Let's Reflect session of the activity card.
Science Curiosity Kits cost $25 each or $600 for a box of 25 kits. Each kit includes four observational activity guides (in English and Spanish) with related materials.