MSI Teen Program
This youth development program empowers teens using STEM as a catalyst for hands-on learning with real-world applications.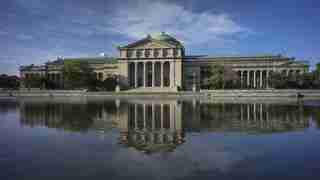 This new program builds on the Museum's legacy Science Minors and Achievers program, and we are excited to welcome teens back to Saturday programming.
In the 12-week session, 9th and 10th grade youth will do hands-on group activities, meet STEM professionals, learn presentation and career-based skills. The session ends with a STEM-focused small-scale exhibit, developed as a team, that teens will present to friends, family and guests. Participants will each build on skills and learn something new by self-assigning into a museum "department" that will be responsible for a unique role in the exhibit development—including areas like marketing, facilitation and artifact collections.
We will be expanding to include 11th and 12th graders in fall 2023.
Program Details
Saturdays from February 25 through May 13, 2023
9 a.m. – 12 p.m.
Youth are expected to attend all sessions. Volunteer hours can be provided for their time in the program, if needed.
Applications have closed
Thank you for your interest in our new Teen Program! Applications for Spring 2023 are closed at this time. Check back this summer for more teen programming opportunities.