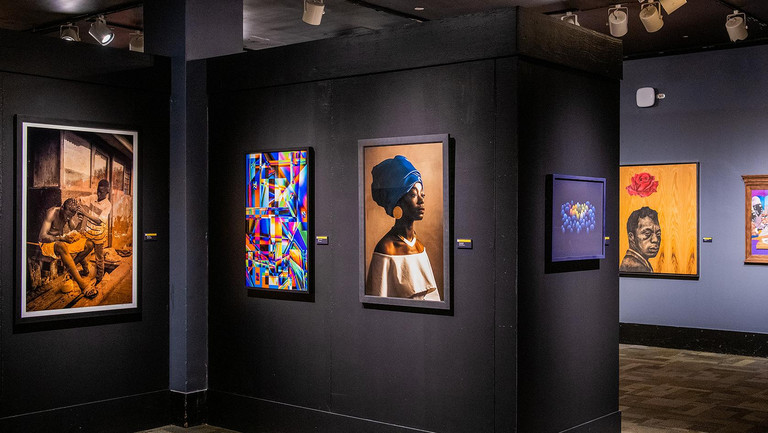 For more than 50 years, the Museum of Science and Industry has hosted the nation's premier exhibition of African American art. This annual show presents more than 100 works of art from professional and emerging Black artists from around the country.
Medium
Contemporary works created in any visual medium are accepted.
Eligibility
General Category: Black artists over 18 years of age.
Teen Category: Black artists who are 18 years of age or younger, OR currently enrolled in grades 9-12 (or the equivalent).
General Category
Best in Show: $3,000
Second Place: $2,000
Third Place: $1,000
Teen Category
Best in Show: $500
Second Place: $300
Third Place: $200
Exhibition Timeline
Submissions close
October 16, 2022 (11:59 p.m. CST)
Note: neither MSI staff nor CaFE Technical Support are available on weekends, including the closing date.
Notice of acceptance
Late October/Early November
Loan agreement due
December 2, 2022
Shipping window (non-Chicagoland artists)
November 30–December 14, 2022
Local drop-off dates
Thursday, December 15
Saturday/Sunday, December 17–18, 2022.
Timed entry by reservation only.
Exhibition opens
January 16, 2023
Artist's reception
To be announced
Exhibition closes
April 23, 2023
Local pickup dates
Friday/Saturday, April 28–29, 2023
Return shipping window
On/after May 1, 2023