Applications for the 2020 exhibition have closed.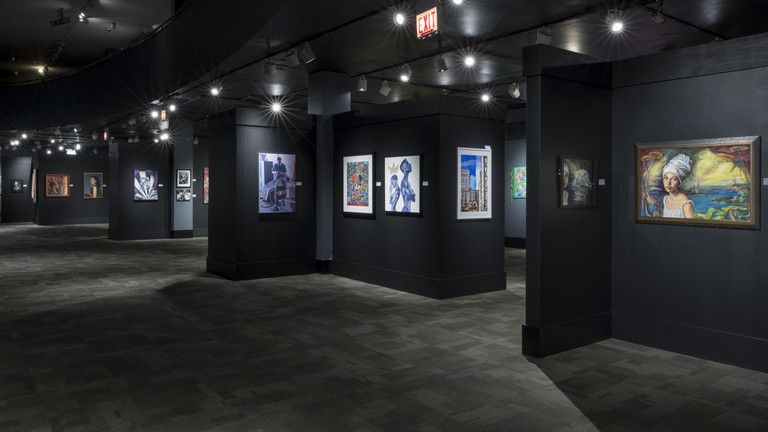 Since 1970, the Museum of Science and Industry (MSI) has hosted the Juried Art Exhibition, the nation's longest-running exhibition of African-American art. The exhibition is part of the Museum's Black Creativity program, which showcases African-American achievement in a variety of scientific, artistic and technological fields. Each year, the Black Creativity Juried Art Exhibition presents more than 100 works of art from emerging and professional African-American artists.
Call for 2020 entries has closed
The application deadline for the 2020 Juried Art Exhibition has passed. Thank you to all who submitted entries. Artists are encouraged to apply in fall 2020 for the 2021 exhibition.
The Juried Art Exhibition opens to the public on January 20, 2020.
click to view slideshow
Juried Art Exhibition 2019 Awards
| Adult Category | Youth Category |
| --- | --- |
| First Place — Brian Golden | First Place — Arthur Roby |
| Second Place — Lenin Delsol | Second Place — Erica Neal |
| Third Place — Bernard Mensah | Third Place — Bria Lackland |