2022 Black Creativity Gala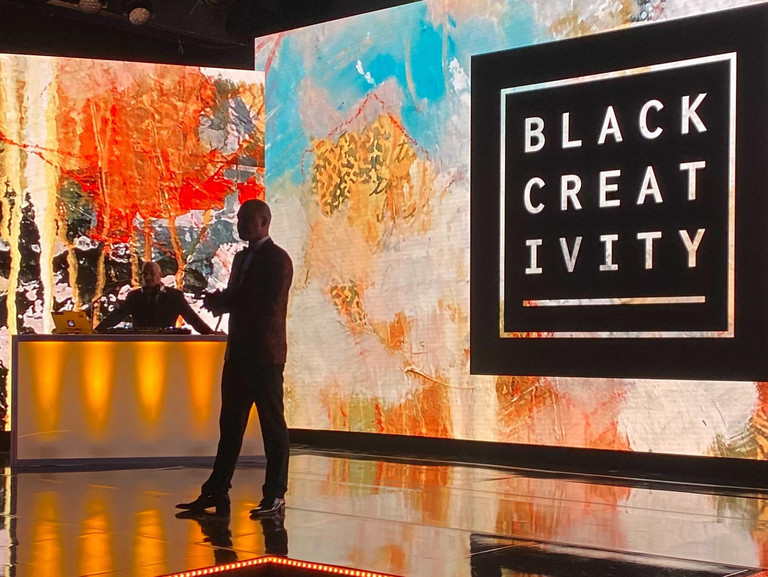 We look forward to seeing you in 2023!
We would like to extend a special thank you to everyone who attended the 2022 Black Creativity Gala on February 19, 2022. We're grateful for your support for our STEAM education programs and for your presence in our historic building to celebrate in person once more.
This year's event was co-chaired by Cheryl Harris, senior vice president of sourcing and procurement solutions at Allstate Insurance Company; Eric Smith, vice chair of BMO Harris Bank; Dr. Cheryl Rucker-Whitaker, founder and CEO of Complete Care Management Systems LLC; and Dr. Eric Whitaker, founder and CEO of Zing Health, Inc.
More than 600 of you joined us to peruse more than 180 remarkable artworks in the annual Black Creativity Juried Art Exhibition; take part in a delectable array of dining experiences created by Catering by Michael's; and enjoy performances by Marqueal Jordan and The Players, the Pack Drum Line and the Chicago Children's Choir Hyde Park Neighborhood Choir, as well as smooth musical sounds from DJ LipGloss. WGN's Demetrius Ivory returned to oversee the proceedings as master of ceremonies, his fifth time in the role.
We salute our generous Black Creativity Program sponsors, along with everyone who purchased a ticket or made a donation in support of this year's Gala. All proceeds from the Gala help MSI deliver inclusive science education programs and introduce young people to careers, educational pathways and other opportunities in STEAM fields.