Inspire. Enable. Transform.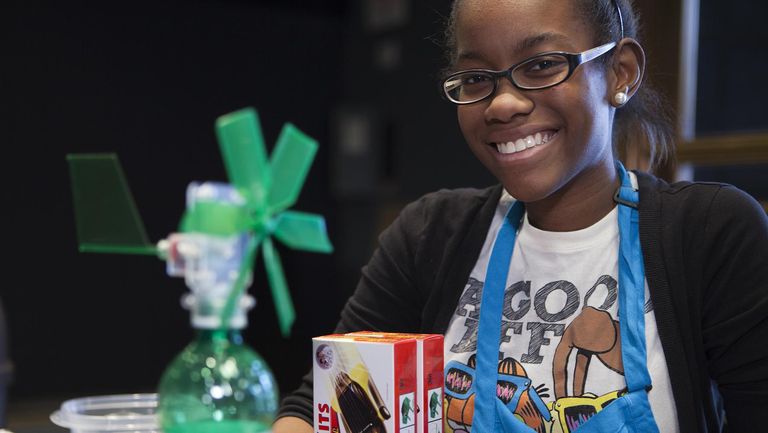 Black Creativity offers a wide range of targeted, culturally relevant STEAM education programming supported by the Museum's nationally recognized Welcome to Science Initiative. Black Creativity exhibitions, programs and events reach tens of thousands of students, their teachers and families in underserved Chicago neighborhoods each year. The program has four main goals:
Provide exposure for African-American youth to careers, educational pathways and other opportunities in science, technology, engineering and medicine.
Deepen students' engagement with STEAM (science, technology, engineering, arts and math) using hands-on learning activities.
Increase access to MSI and its resources to African-American students and families.
Showcase African Americans and their contributions, past and current, to the fields of science, technology, engineering and medicine.