Looking for the perfect gift or a science-inspired souvenir? Our shops offer a wide range of cool toys, gizmos, books and unique MSI-related gear.
The Museum's flagship retail space features a range of gifts and curiosities from science tees to DVDs, with a "maker space" theme highlighting the perfect items for the techie and tinkerer in everyone.
Shop MSI Online
Shop for stunning images of the Museum's collection or find a selection of our Museum Store merchandise—all online!
There's something for everyone at the Museum.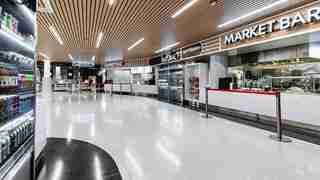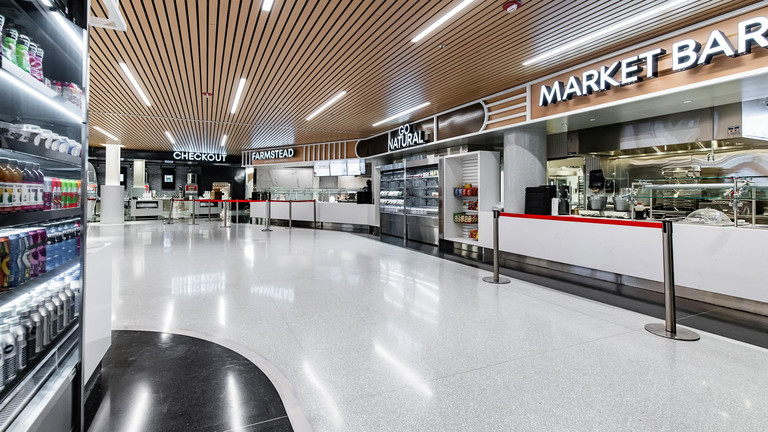 Museum Kitchen
LOWER LEVEL, LOWER COURT
This newly renovated, pristine space offers a wide variety of delicious food options and seasonal menus. Enjoy a new dining experience in this state-of-the-art kitchen located on the Lower Level. Open daily from 11 a.m. to 2:30 p.m.
Stan's Donuts
LOWER LEVEL, LOWER COURT
Proudly serving Big Shoulders coffee, Stan's featured donuts, frappes and milkshakes. The menu also includes soup, sandwiches, salads and snacks. Open daily until 30 minutes before Museum closing.
One Small Snack
LOWER LEVEL, HENRY CROWN SPACE CENTER
Our space-themed café is open seasonally and will "touch down" again this summer.
Vending Lower Court
GROUND LEVEL, NEAR ESCALATORS
Snacks, beverages and Farmer's Fridge, limited indoor seating.
Bringing lunch?
designated seating areas only
Enjoy your meal in these designated seating areas:
Designated eating area outside Ships Gallery, Ground Level
Lower Court, Ground Level near escalators
Museum Garden outdoor seating, outside Henry Crown Space Center, Ground Level. Weather permitting. Open seasonally.