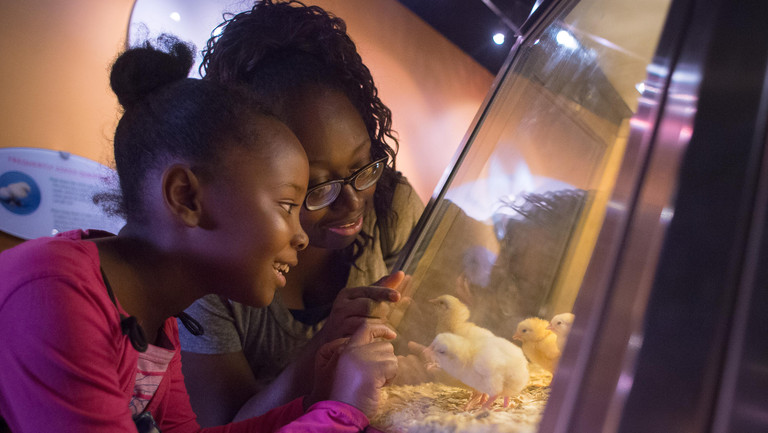 Member Exclusive Tips
Whether you're new to MSI membership or a long-time supporter, get a crash course in how to get the best use out of your one-year membership. Review these tips below and visit often to fuel your curiosity.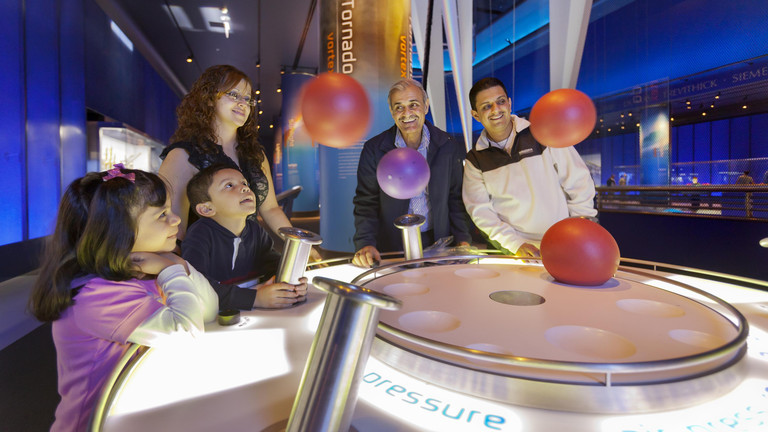 Know your benefits.
Your one-year membership comes with several general benefits, including:
Expedited free Museum Entry, free coat check service, free stroller or wheelchair rental, free access to the Members Lounge, access to advance member-discounted ticketing online, 10% off all stores and eateries, discounts for Museum events, summer camps and programs, and invitations to members-only events and lectures.
With each membership level, you get even more! Be sure to check out our member benefit grid to familiarize yourself with benefits associated with your membership level.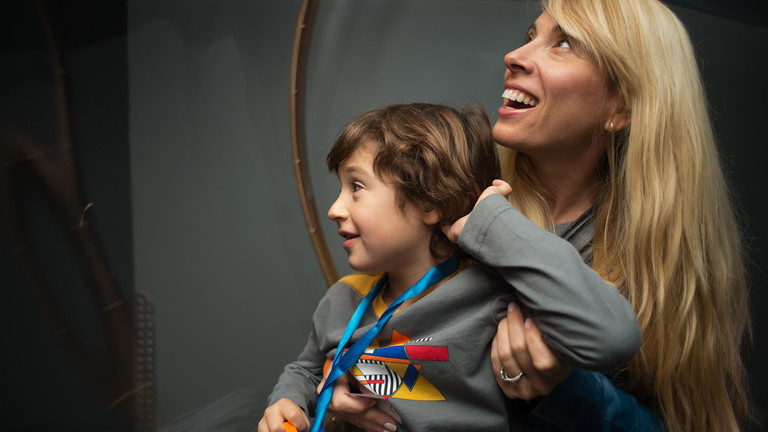 Skip the lines.
Use your membership card (physical or digital) at Museum Entry and avoid all ticketing lines! You can also book free or discounted exhibit and experience tickets in advance or pay for additional guests on our website with your member ID (the seven-digit code listed on your membership card).
Never received your digital card? First, check your spam folder. You might find it there! If not, please contact us at membership@msichicago.org and we will verify your email address on file and resend your digital cards.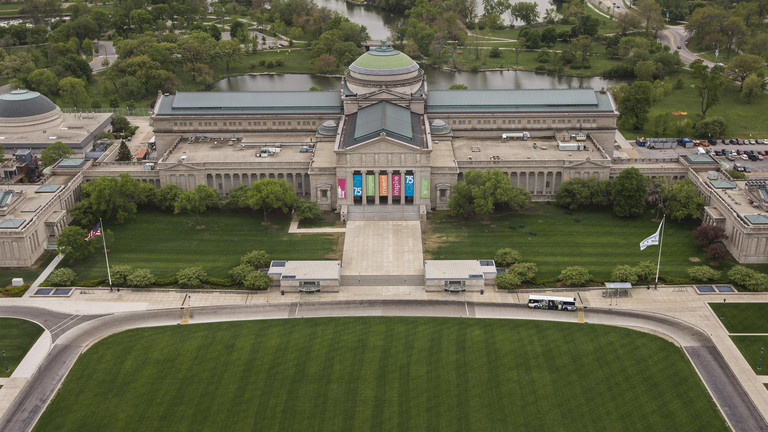 Park with ease.
Member parking has never been easier. Simply scan your member card (physical or digital) while entering and exiting MSI's garage, located off of S. Cornell Drive. Family members can park one car per visit for free. Individual and Dual members can scan their membership card to any pay station or at the garage exit to redeem their parking discount.
We're not able to reserve parking for members—all parking is available on a first-come, first-served basis. MSI opens daily at 9:30 a.m., but most visitors arrive between 10:30 a.m. and 2:30 p.m. We advise members to consider getting to the Museum early during peak periods to have the best chance of securing parking. Peak periods include spring break, Thanksgiving weekend and the week between Christmas and New Year's Day.
Please note that the aboveground East Lot is metered parking managed by the City of Chicago; it is not included as part of your free or discounted member parking benefit.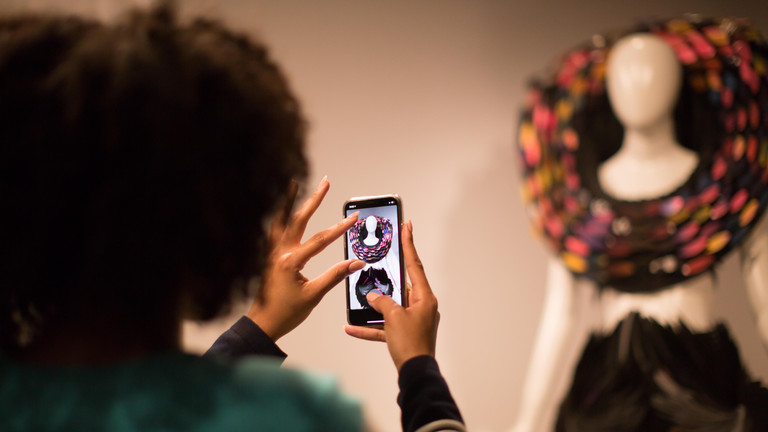 Bring your membership card.
Having your membership card and photo I.D. easily accessible during your visit allows us to expedite service for entry, parking, store and restaurant discounts and exhibit ticket purchases. With your digital membership card, you can store your card on Apple Wallet (iPhone) or Google Pay (Android). You can also snap a screenshot or print it out. If you requested a physical card, your welcome package should arrive in 2-4 weeks after purchase.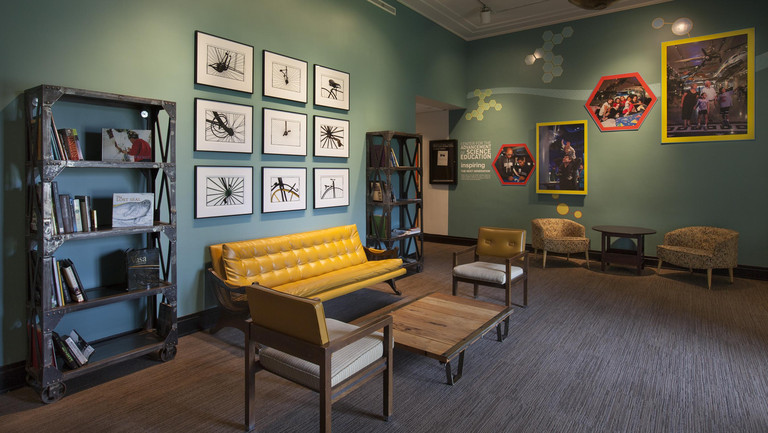 Stop in the Members Lounge.
If you need ticketing or membership assistance once you've entered the Museum, or would like to grab a cup of free coffee, stop in the Members Lounge, located on the Main Level 2 by the Fast Forward exhibit. We also offer a weekly Story Time on Tuesdays at 10:30 a.m. and free hot chocolate from October until March.
Members Lounge is open 10 a.m. to 4 p.m. during weekdays and during Museum hours on weekends.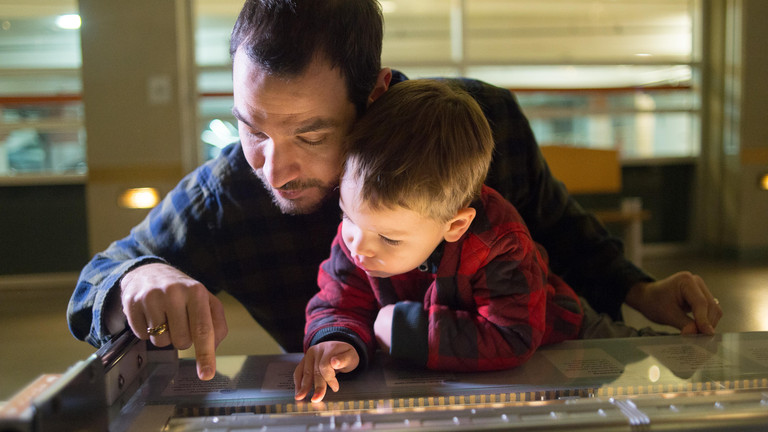 Send a designated caregiver.
Family memberships cover two adults and all children under 18 within one household, and benefits are non-transferrable. However, we do permit Family members to designate one additional adult caregiver who can accompany the member children to the Museum without the member present.
If you did not include a caregiver name at the time of purchase, please contact membership at (773) 947-3161 or membership@msichicago.org to have the name added. Once the caregiver is included under your account, they can use your membership card to gain access to the Museum with your child(ren).
Please note that we will extend all member privileges to your caregiver when accompanying your children, with the exception of the one additional guest benefit.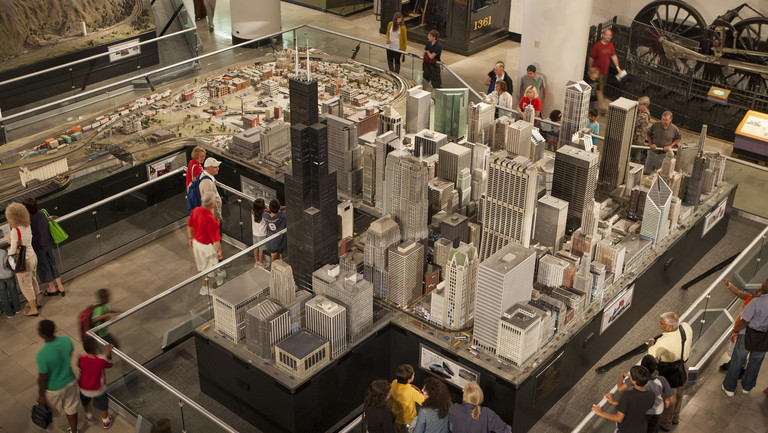 Teenage member access.
Under the Family Level membership, teenagers age 16 and 17 with a photo ID are able to use their parents' membership card to obtain free Museum entry and other benefits (dependent on their level) without a parent present. Children 15 and under require adult supervision in the building at all times.
If your child is 18 or older and living in the household you may consider adding them as the secondary cardholder so they can visit on their own. For more information and to make this switch contact the Member Services Team at (773) 947-3161.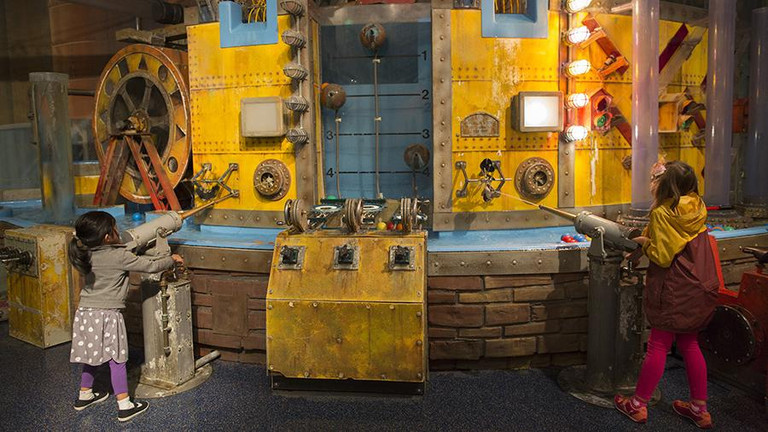 Check out MSI's accessibility resources.
MSI's mission is to inspire the inventive genius in everyone, and we can only accomplish this by working to make the Museum accessible to all. From sensory backpacks to Low-Sensory Early Exploration, we have several resources available to meet the needs of our members of all ages and abilities. Visit our accessibility page for more information and contact membership at (773) 947-3161 or membership@msichicago.org with any questions or requests.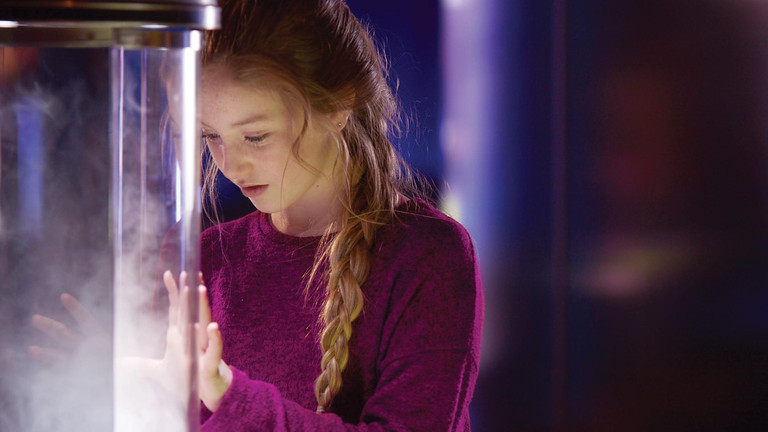 Stay in touch.
As a member, you're among the first to know when we launch a new exhibit or event. To get the most up-to-date news, make sure you're subscribed to our biweekly member email newsletter. If you opted-in at the time of purchase—great! You should receive your first communication shortly. If you'd like to verify whether or not you are subscribed, please contact us at membership@msichicago.org.
Not interested in email, but still want keep up on Museum news? If you're not subscribed to our email newsletter, you'll receive a member-exclusives guide via mail twice a year, highlighting upcoming Museum exhibits and films plus members-only events.