To the moon and back again…
On October 6, the Columbian Ball will honor the Apollo 8 mission, and we will celebrate with its brave crew: Colonel Frank Borman, Captain James Lovell and Major General William Anders. This mission was daring, sending humans to the far side of the moon for the very first time.
The Museum of Science and Industry is honored to be the home of the Apollo 8 command module, and we are thrilled to celebrate the 50th anniversary of its groundbreaking journey through space. We hope you will join us for this incredible, once-in-a-lifetime event and be a key part of this historic celebration.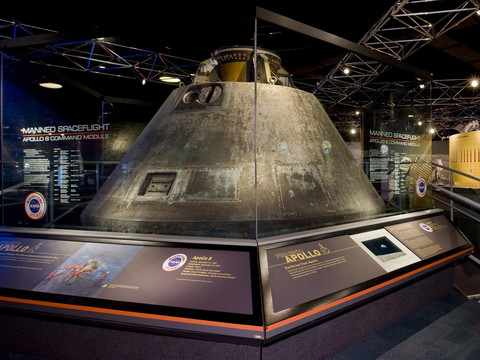 Join us and support the future of innovation
For 85 years, the Museum of Science and Industry has been a center for invention and curiosity. Few of the Museum's artifacts embody the spirit of exploration more than the Apollo 8 command module, seen in MSI's Henry Crown Space Center.
Lend your support and join us for a spectacular evening as we honor the 50th anniversary of the Apollo 8 mission and celebrate future innovation in science and technology. Funds raised for the Columbian Ball support the Museum's dynamic science education programs, award-winning exhibits and historic building preservation.