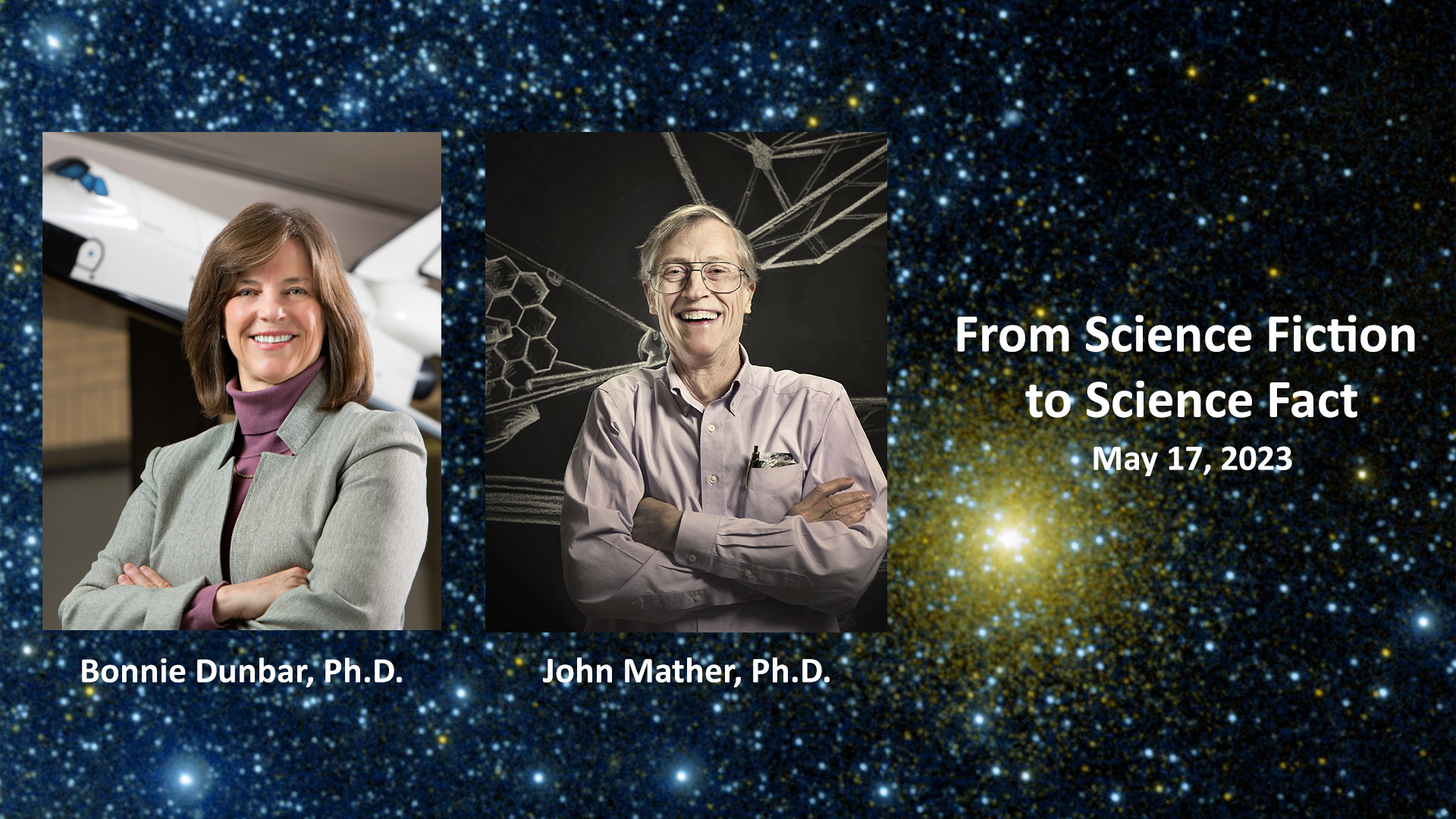 Our 11th annual From Science Fiction to Science Fact presentation features two NASA visionaries working to solve challenges in space travel and discovery through NASA's Innovative and Advanced Concepts (NIAC) program.
Dr. Bonnie Dunbar, former astronaut and Texas A&M University professor, explains her study of improving inefficiencies in space suit designs; and Dr. John Mather, Nobel Prize winner and senior astrophysicist at NASA's Goddard Space Flight Center, discusses his work on how to develop a hybrid observatory that could examine Earth-like exoplanets.
Katherine Reilly, NIAC Strategic Partnerships Manager, introduces the scientists and the NIAC program. Frank Spellman, NIAC Bryce Analyst, moderates the Q&A session. The program is hosted by Dr. Voula Saridakis, Curator at the Museum of Science and Industry.
Enjoyed this presentation? Not yet an MSI member?
Become a member today and enjoy exclusive benefits at the largest science museum in the Western Hemisphere.