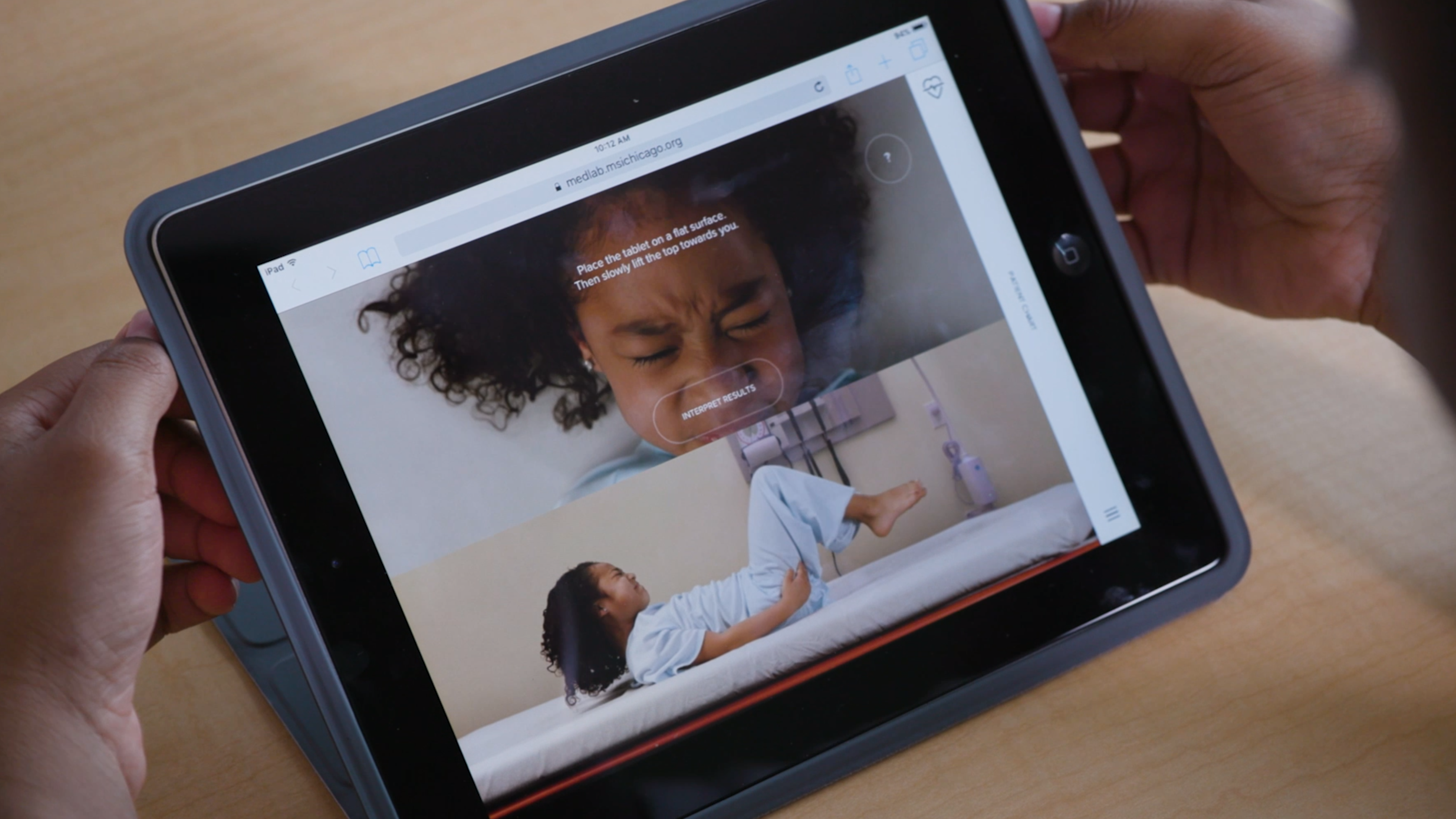 medlab
Find the Right Treatment
A toddler has abdominal pain and nausea.
How do you identify the problem?
This unique iPad-based interactive experience leads classroom students through an authentic medical science simulation. Guided by a virtual supervising doctor, students assume the role of medical interns. Using innovative touchscreen activities, the student examines a patient, reviews symptoms and family history, conducts tests, makes a diagnosis, and selects a treatment course.
Teachers can also customize the classroom experience to include their own opportunities for enriching discussion and reflection.
MedLab provides an insider's view of the medical process—no scrubs necessary.
Recommended for middle and high school students.
This program was supported by the Office Of The Director, National Institutes Of Health of the National Institutes of Health under Award Number R25OD011192. The content is solely the responsibility of the authors and does not necessarily represent the official views of the National Institutes of Health.