MUSEUM OF SCIENCE AND INDUSTRY WELCOMES SYEDA SOOFIA AS VICE PRESIDENT OF HR AND CHIEF OF PEOPLE AND CULTURE
Chicago (August 1, 2022)—The Museum of Science and Industry, Chicago (MSI) is pleased to announce that Syeda Soofia has joined MSI as the Vice President of Human Resources and Chief of People and Culture.
Soofia most recently led HR at Dearborn Group, a Health Care Services Corporation (HCSC). In her role at Dearborn, she collaborated with every department to ensure the company's greatest assets, its people, were provided with what they needed to be successful. It is people and purpose that inspires her to stay motivated. Additionally, Soofia led the HR function for HCSC's Pharmacy Division.
Prior to joining HCSC, Soofia functioned as the Head of HR for North and South America for Xchanging, a CSC company. Soofia has an educational background in teaching, having taught high school for two years. She transitioned to the corporate sector and has spent 25 years working in HR. Soofia has been an HR leader in a variety of industries and sectors. She holds a Master's Certificate in HR Management and is PHR and SPHR Certified.
"MSI has always been a part of my life, starting with many wonderful childhood visits I still cherish," said Soofia. "I'm so honored to be part of this mission-driven institution with such deep roots in the city of Chicago and surrounding communities."
About the Museum of Science and Industry, Chicago
The Museum of Science and Industry (MSI) offers world-class and uniquely interactive experiences which inspire the inventive genius in everyone. As one of the largest science museums in the world, from groundbreaking and award-winning exhibits to hands-on opportunities — a visit to MSI is guaranteed to connect fun and learning. MSI is committed to offering comprehensive educational programs — for students, teachers, and families — that make a difference in local communities and contribute to MSI's larger vision: to inspire and motivate children to achieve their full potential in STEAM: science, technology, engineering, art and math. The Museum is grateful for the support of its generous donors and guests, who make its work possible. MSI is also supported in part by the people of Chicago through the Chicago Park District. For more information, visit msichicago.org or call (773) 684-1414.
Press Photos
To save an image, click the photo to open the full-size version in a new window. Then right click on the full-size image and select "save picture as" to save to your hard drive.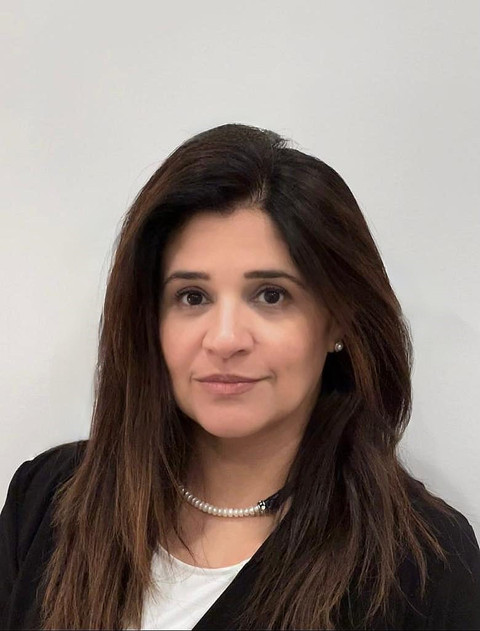 Syeda Soofia, Vice President of HR and Chief of People and Culture