Technology's next great revolution is as close as your clothes. Your wardrobe—and your life—will never be the same.
Wired to Wear is the first-ever exhibit dedicated to wearable technology—smart clothing and devices designed to extend the human body's capabilities and make us healthier, stronger and safer. Jackets that help you "see" in dark spaces. Racing suits that deploy their own airbags. A Jet Suit capable of traveling 32 mph. The future of wearable technology is here to explore now.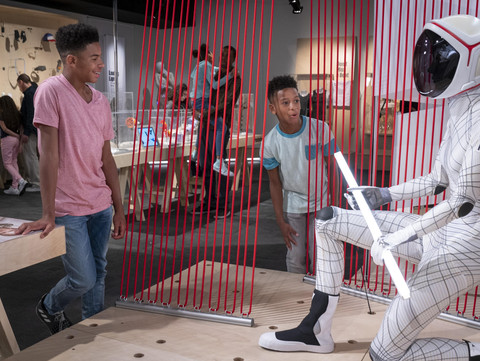 far outfits
Clothes change us
Wired to Wear is where to see more than 100 inventions from brands, designers, engineers and artists across 15 countries, representing the most innovative ideas in this emerging field. Interact with a dress that knows when you're looking at it. Tattoos that turn the body into a musical instrument. A jacket that barks in warning if you're crowding it. You'll get to try out these imaginative ways for clothing to enhance our environment.
You know what they say…
Dress for the future you want.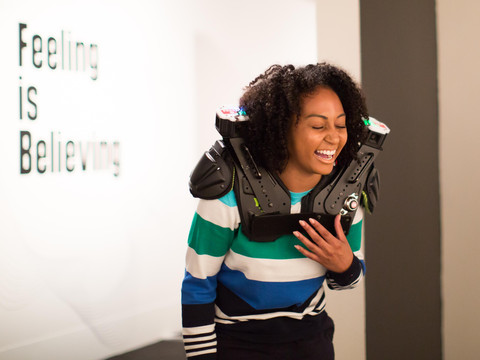 The right wear takes you anywhere.
Life is motion, and wearable technology enhances our lives on the go. Discover the clothing and gear being designed for every kind of journey—whether it's a light, flexible spacesuit ideal for Mars exploration, or lasers that give people with Parkinson's disease the visual guides helpful for walking.
Your wardrobe is getting a major update—and Wired to Wear is your preview of what's next.
Tickets
This exhibition is not included in Museum Entry, and requires an additional, timed-entry ticket.

Adults and seniors: $12
Children (ages 3-11): $9
Members: $6
Skip carousel
[The] commitment to education and forwarding innovation shines through in the Wired To Wear exhibit. Devin Randall Instinct Magazine
Welcome to a brave new world of wearable tech. Brandis Friedman WTTW
Makes it very clear that the future of fashion goes well beyond a smartwatch that can pay for your coffee. Kasondra Van Treeck Chicago Tribune
Showcases gadgets that put [James Bond's] "Q" to shame... Leah Gallant NewCity