Want even more of the U-505 experience? Take the optional on-board tour through the submarine, available daily.
Board the U-505 submarine, the actual craft that stalked the waters of the Atlantic before it was blown to the surface and captured on June 4, 1944. From the cramped quarters to the feel of battle, it's an interactive walk through a piece of history that you'll never forget.
This tour is not included in Museum Entry, and requires a separate timed-entry ticket. See below for more details and ticket information.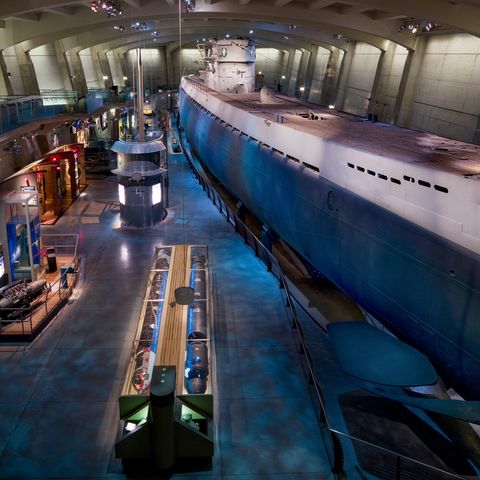 tours daily
Prepare to Board
Complete with dramatic lighting and sound effects, the tour lets you experience life aboard this sub firsthand in the days leading up to her capture. The tour lasts about 25 minutes, including a question-and-answer session at the conclusion.
Tickets
The U-505 On-board Tour is not included in Museum Entry, and requires a separate, timed-entry ticket.
Adult – $18
Child (3-11) – $14
United States military active-duty personnel and veterans receive $4 off U-505 On-Board Tour tickets. See details.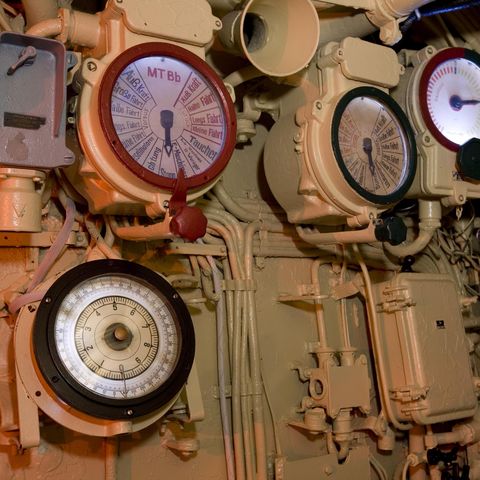 prepare to dive
Tour tips and notes
Tour capacity and schedule have been reduced so advance online tickets are recommended.
The on-board tour is not accessible to strollers, Segways or wheelchairs. See accessibility notes.
Please arrive early to your U-505 On-board Tour, and allow 5–10 minutes to get from the U-505 exhibit entrance to the tour entrance. Late guests cannot be admitted and will be rescheduled if availability permits.
Stroller parking is available at the sub entrance.
Parents of young children: this tour discusses and briefly replicates the wartime conditions on a submarine, including mention of casualties and some sound effects.
What Else?
More to explore