THINK explores what happens when technology and people work together to make the world work better.
As life grows more complex, so do the solutions to its problems. New technologies can collect, manage and analyze data like never before. With these new ways to visualize information, we can better understand large-scale challenges and make choices to improve our future. See what's possible when we get together and THINK.
Immerse yourself in some of the major scientific
and technical advances of the last 100 years.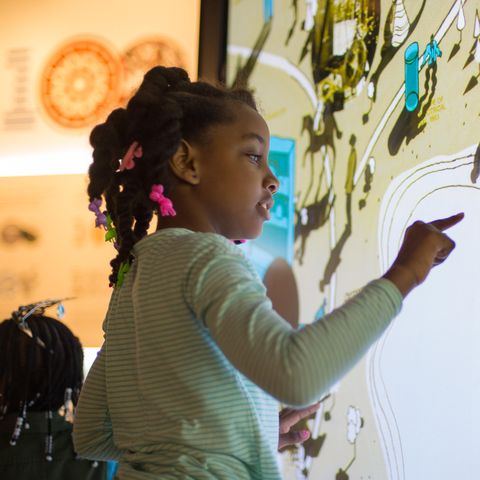 LIFE IS IN THE DATA
Get with the Systems
Presented by IBM, THINK combines hands-on interactive experiences, games and film to explore the intersection of technology and human advancement. Watch as a 40-foot gesture wall turns your movement into a flow of data evoking the systems around us. Learn how predictive models help us understand weather phenomena and virology. Large touchscreens let you review and try out with other game-changing tools from throughout history. THINK is a fascinating showcase of what technology has made— and may yet make—possible.