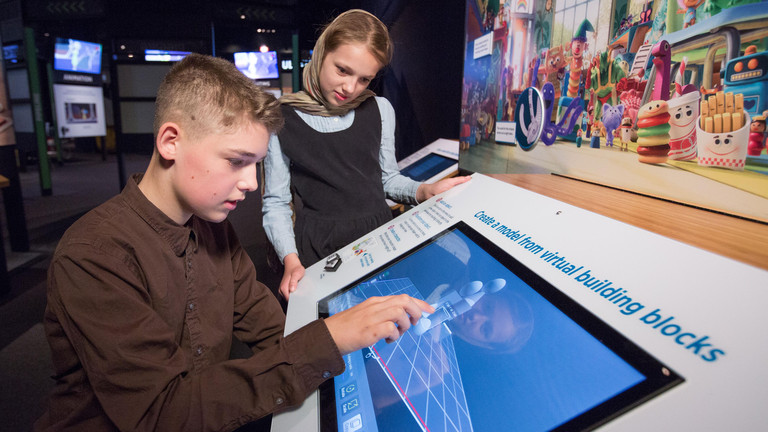 Modeling
Once an artist has created a sketch or a clay sculpture (called a "maquette") of a character, modeling is the step where the character is captured in virtual form. Digital points are used to reproduce the shape of the maquette. The lines or edges connecting these points form a wireframe, a 3D representation of the character's look and shape.
Photo, top: © Michael Malyszko
The Science Behind Pixar was developed by the Museum of Science, Boston in collaboration with Pixar Animation Studios. ©Disney/Pixar. All Rights Reserved. Used Under Authorization.