From Sputnik to SpaceX, the Henry Crown Space Center's artifacts and interactives pay tribute to the dreams and drama of space exploration.
Journeying into space requires both vehicles and vehemence—our metal and our mettle. The Henry Crown Space Center presents both sides of this aerospace equation, with mission-flown spacecraft alongside stories and interactives recounting the missions that led us into space, and previewing the ones that will take us to Mars and beyond.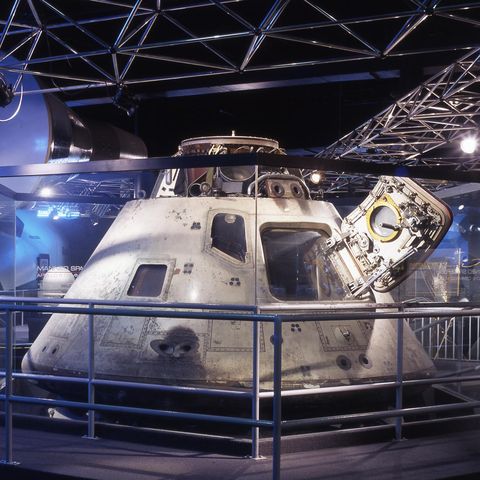 THE FINAL FRONTIER
Expand Your Horizons
See the technology that took us to the Moon, including the real Apollo 8 module and Aurora 7 capsule. Control a camera to get a look inside the lunar module used for Apollo 11 training. Compare and contrast the rocket scale models ranging from the Space Race to SpaceX. Try an interactive docking simulation in the walk-in mockup of the International Space Station. Want to remote control a Mars Rover? It's only the latest vehicle in our travel toward new frontiers.
Ready for Red Planet baseball?
Home runs on Earth would fly
more than a quarter-mile on Mars.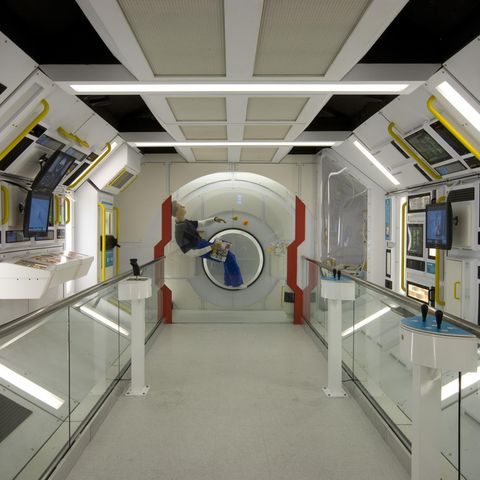 Rediscover the dedication and determination
The United States space program did and does more than just get us to space. Through the decades, space exploration has challenged science and industry to make enormous endeavors possible. Just as important as the achievement is the inspiration to young generations of scientists who've carried forward their own missions of discovery. In that way, the Henry Crown Space Center could well be the launching pad for another flight of imagination.
Skip carousel
The space exhibits were awesome. Tim S Gaston, Oregon
...Always awed with the Apollo lunar landing program with primitive computer instruments. JoeBlackOld Chicago, Illinois