Through dramatic images and time-lapse video, Extreme Ice captures the pace of the world's glaciers melting—and the immediacy of climate change.
James Balog and his Extreme Ice Survey team travel to remote regions of the world to capture stunning images of our planet's rapidly disappearing glaciers. These photographs and time-lapse videos are showcased in Extreme Ice, a temporary exhibit of this visual evidence of climate change in a unique and emotional presentation.

Make a physical connection
with ice by touching
the real 7-foot-tall ice wall.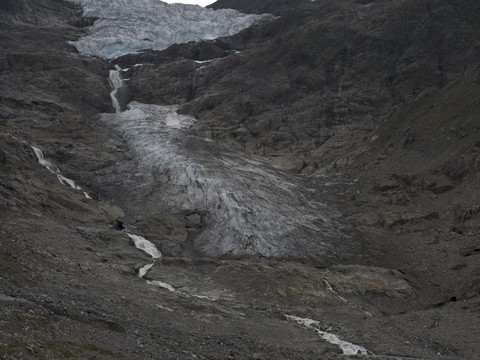 eyes on the ice
Real and alarming
For over 10 years, Balog and his team have deployed high-resolution time-lapse cameras in locations across the continents, from Montana to Mount Kilimanjaro. Going to places that few can visit, the Extreme Ice Survey's cameras have captured events that no eyes could observe as fully. Extreme Ice allows you to watch the glacier melting that has already taken place in this short span, and provides compelling evidence for how much more is in store.
Extreme Ice is presented by the Aunt Marlene Foundation with additional major support from the Malott Family Foundation. Other funding provided by Paul M. Angell Family Foundation, The Buchanan Family Foundation, Connie and Dennis Keller, and The Wareham/Elfman Family.