It'd take an awfully long selfie stick to get a better view of our planet than the dynamic video sphere in Earth Revealed.
Sometimes you must take a step back to appreciate what you have. Take the ultimate step back—into space—to see our planet's awe-inspiring beauty in 360-degree motion. With Earth's living systems at work in front of you, it's clear to see why our only home deserves our care.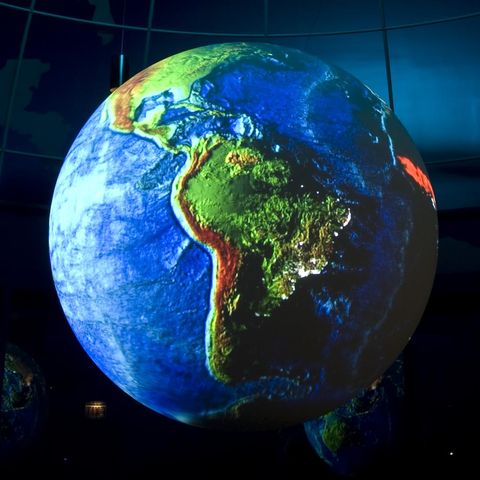 IN THE ROUND
Satellite's-Eye View
Earth Revealed uses data sets from the National Oceanic and Atmospheric Administration and NASA to create this imagery in nearly real-time. You'll see ocean currents, climate data, weather formations… even air traffic patterns. All told, you'll get the big picture on Earth's climate and geophysics, and reflect on our human impact on the planet. For any better perspective on Earth, you'd need a pressurized suit.