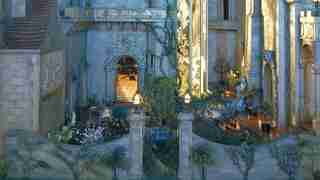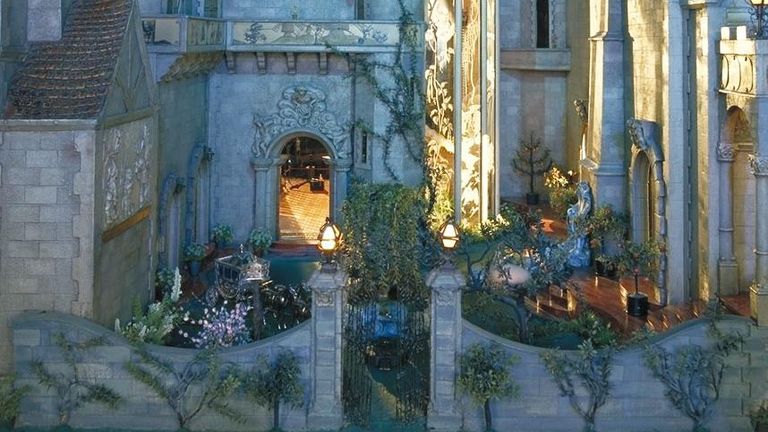 As you go around the corner, you will see the magic garden. Notice the cradle that sits on the rocking tree. It was one of Moore's favorite artifacts in the Magic Garden. The cradle was made with jewelry from Moore's grandmother, which she inherited from childhood.
To the left on the wall of the garden, in bas-relief, is the story of the Wizard of Oz. Over the arched doorway, going into the Great Hall, is Aladdin with a genie coming out of his lamp. The silver coach outside is waiting to take Cinderella to the ball.
Painted on the balcony is the story of Don Quixote, and if you'll look in the sky, you'll see Santa Claus' reindeer pulling his sleigh, because in Fairyland every day is Christmas!