Cinderella's Drawing Room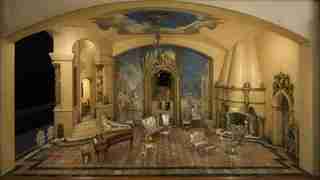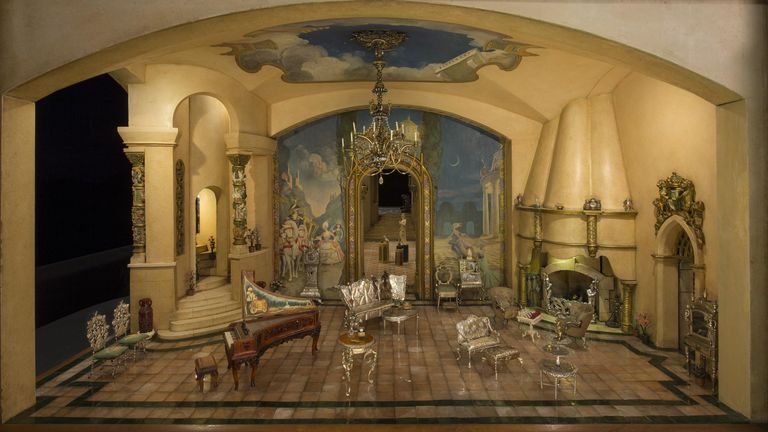 In Cinderella's drawing room, the floor is made of rose quartz and jade from China. The bejeweled chandelier hanging in the center of the room is gold. To the left you can see a little chess table just waiting for you to come and play. The mural on the wall is of Cinderella, and was painted by Los Angeles artist George Townsend Cole. Walt Disney himself contributed a full-length portrait of Mickey Mouse and Minnie Mouse dressed as the King and Queen of Hearts.
The vases at each side of the door going into the great hall are made of carved amber more than 500 years old. They came from the collection of the Dowager Empress of China.