Since 1933, Coal Mine has taken MSI guests down the mineshaft, along the rails, and through the walls of a true-to-life coal mine.
It was the Museum's very first exhibit, and it's been a guest favorite ever since. You'll dig this descent into a "working" coal mine, an engaging tour of mining methods and machinery through the years. Step on the hoist and ride down into an experience with atmosphere so real, you may start wondering where to punch your time card.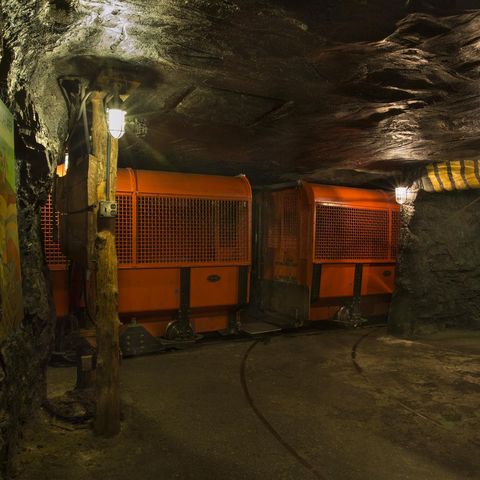 The Original Minecraft
You Can Dig It
Touring Old Ben No. 17—a mine relocated from southern Illinois—immerses you in the vast and sometimes perilous work of mining for coal. The scene is set as the facilitator narrates your cage elevator ride into the mine. See in a flash how Davy lamps reveal unseen methane dangers. Board the work train to experience a coal miner's "daily commute." See working examples of how extraction machinery has evolved from the pickaxe to longwall machines that can carve out football field-sized sections of shale.
You probably know how coal powers your lights.
What does it have to do with your toothpaste?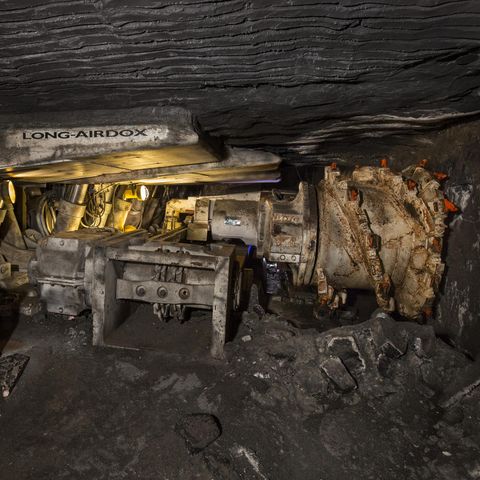 A subterranean tour for the senses, with the real-life rumble, sounds and feel of working in a coal mine.
Nothing brings home the work of mining like seeing and hearing the real, working equipment once used in active mines. Gain a new perspective on energy as you witness the mechanical might and engineering ingenuity that goes into harvesting coal. You may just see light switches in a whole new way. As much as coal mining has changed since 1933, the classic experience of a Coal Mine visit remains one-of-a-kind.
Tours occur every 30 minutes. Tour capacity and schedule have been reduced so advance online tickets are recommended. Late guests cannot be admitted and will be rescheduled if availability permits. The tour is not accessible to strollers, Segways or wheelchairs. See accessibility notes.
Skip carousel
...The tour guide was informative and spent special time with the youngsters that were on the same coal car as us. And he was funny! MASScouple2011 Boston, Massachusetts
Enjoyed the coal mine tour - actually felt like you were in a mine. Gman860 Whitby, Canada
The coal mine was MSI's original major exhibit and it is still cool. RAB5213