Explore rich holiday traditions from around the globe while creating your own traditions with loved ones in Christmas Around the World and Holidays of Light.
It began in 1942 with a single tree. Today, the Museum's beloved annual celebration features a four-story, floor-to-dome Grand Tree, surrounded by a forest of more than 50 trees and displays decorated by volunteers to represent the holiday traditions from cultures around the globe. It's the one-of-a-kind experience that brings a whole world of holiday joy under one roof.
Now open
Christmas Around the World and Holidays of Light are included in Museum Entry and run through Sunday, January 7, 2024.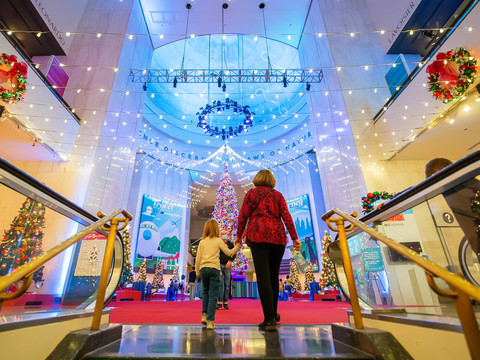 Look up
Celebrate the season
Thousands of community volunteers lend their time and knowledge to create this annual celebration. Find your family's story among the traditions on display, or discover things you never knew about other countries. You'll be creating some memories for the future.
Elfish pranksters. Benevolent spiders.
Finding food in your shoes.
Must be the holidays.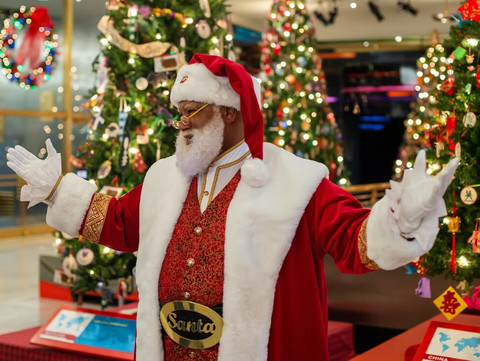 Make even more memories of your holiday with a souvenir photo. Visit with Santa in his festive photo studio, where the whole family can pose with the jolly man himself—or gather for a group portrait in front of our splendid 45-foot-tall Grand Tree.
Photo sessions require additional timed tickets and are not included in Museum Entry. Santa is here on select dates (being rather busy) so see our Exhibit Guide for his calendar. Capacity is limited and subject to availability. Book today!