The sensational LEGO® structures and hands-on challenges in Brick by Brick reveal the power of play as a gateway to creating greatness.
Spectacular LEGO®-built marvels of engineering will inspire the builder within you in this world-premiere exhibit. Brick by Brick features more than a dozen giant constructions by LEGO® Certified Professional and Chicago native Adam Reed Tucker, including a 60-foot Golden Gate Bridge, the International Space Station and Roman Colosseum.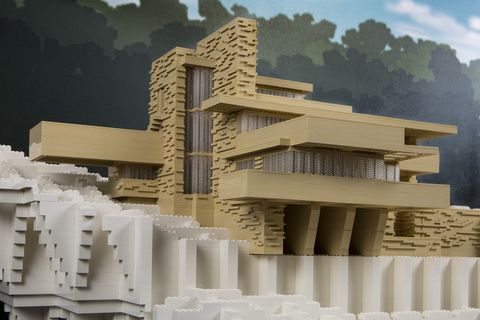 it'll just click
Building great things
These LEGO® feats reveal the designs of the original structures, interpreted in a whole new medium. They are just the beginning, because you'll be making some of your own. Brick by Brick presents hands-on building challenges, using principles of engineering, construction and architecture. Would your structure stand up to earthquakes or high winds? What is it like walking an I-beam high above a city? The open build area lets both kids and adults build their personal LEGO visions, and discover how great things start with a single brick.
Towering skyscrapers and refrigerator box
spaceships both begin with two things:
vision and materials.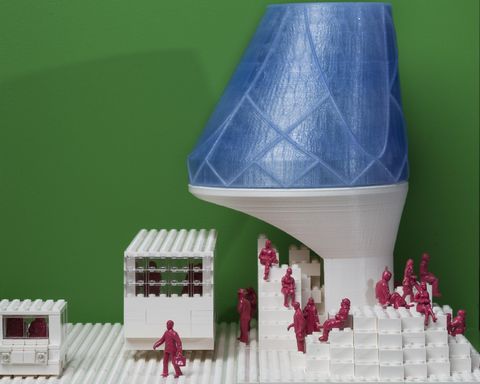 Be inspired to think big and push the limits of building.
World-renowned architectural firms also contributed LEGO® structures to answer our challenge: imagine the buildings to deal with challenges that face our future cities. It's this very spirit of "imagine it, then make it" that is the foundation of every part of Brick by Brick.
Brick by Brick is not included in Museum Entry and requires an additional, timed-entry ticket.
Skip carousel
Until you see the bridge … you cannot quite grasp what a feat it must be to … conceive and execute this intricate, almost lacy, behemoth … Steve Johnson Chicago Tribune
Architecture starts when you carefully put two bricks together. There it begins. Mies van der Rohe
It's impossible to look at Tucker's creations for long before you'll get the itch to build LEGOs yourself. Mark Wilson Fast Company
The true object of all human life is play. G.K. Chesterton
What Else?
More to explore