See below for an update about the 2021 exhibition.
See more than 200 dynamic works from both professional and amateur African-American artists from around the country.
This longest-running exhibition of African-American art has been displayed annually at MSI since 1970. Black Creativity Juried Art Exhibition features paintings, drawings, fine art prints, sculpture, mixed-media, ceramics and photography by African Americans, including youth artists between the ages of 14 and 17.
The Juried Art Exhibition has been rescheduled to April.
Due to the pandemic, the Juried Art Exhibition has been rescheduled to open on April 7, 2021. All corresponding artist and jury deadlines are currently being adjusted. Sign up to receive updates and announcements about the exhibition.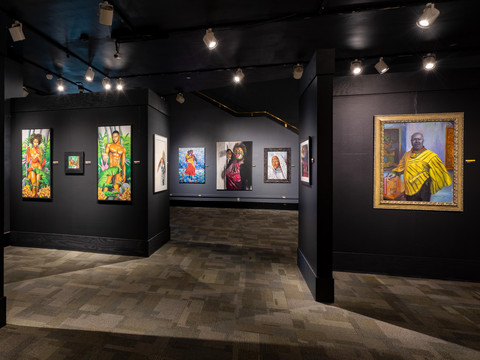 About the exhibition
Work is submitted in the fall, and a panel of jurors select the pieces for exhibition. A youth component offers opportunities for high school students to submit their artwork to the exhibition.