This new exhibit features artists and photographers who responded to the 2020 Black Lives Matter protests in Chicago through their work. Protest art is a vital and historic aspect of America's visual culture, says Black Creativity Juried Art Exhibition juror Paul Branton, who notes that the artists "echoed the voices of the people yearning for unity and peace."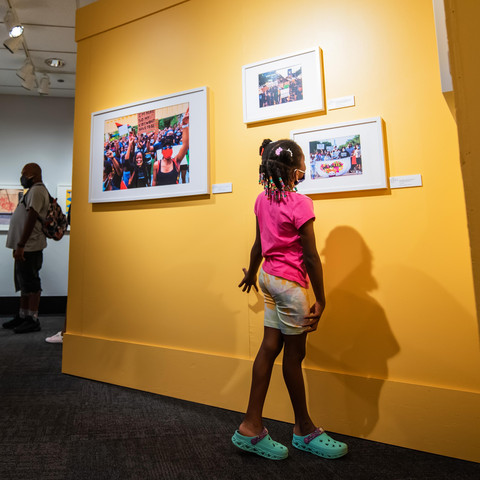 Inspire and Transform
Muralist Jamiah Calvin painted the gallery murals, assisted by Brenda Dickerson of King College Preparatory High School and Arthur Roby of Kenwood Academy. Independent photographer Vashon Jordan Jr. documented local responses to racial injustice and police brutality. Christopher Slaughter and his son Zachary explored the city with a camera to document street art, featuring works by Rebecca Bowlin, David Cheek, Gabrielle Ciuteikis, Ennis Martin, Carlos Patterson, Pablo Ramirez, Shawn Smith and unknown artists.
The Museum of Science and Industry's annual Black Creativity program invites students, teachers, families and the public to explore the legacy of rich contributions and achievements made by African Americans while encouraging deeper interest in science and technology among youth.