Untold Stories: Take Flight
Our 727 was graciously donated by United Airlines and Boeing. On its final flight before coming to MSI, it became the largest commercial plane to land at the former Meigs Field airport in Chicago (now Northerly Island Park). It then traveled by barge to the shores of the 57th Street Beach before crossing Lake Shore Drive to become the centerpiece of our Take Flight exhibit. The original exhibit opened more than 25 years ago in 1994 and our reimagination is due for an on-time arrival next spring.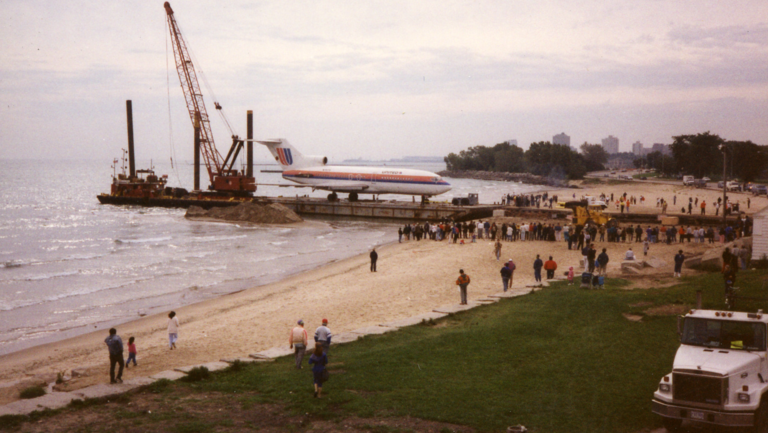 Our exhibit partners, Boeing and United Airlines, granted unprecedented access to MSI designers and curators. This allowed our team to go beyond the limits of the current exhibit and craft a larger story about the complex global aviation industry. The secret baggage handling operations below O'Hare continue to be a topic of conversation amongst the team.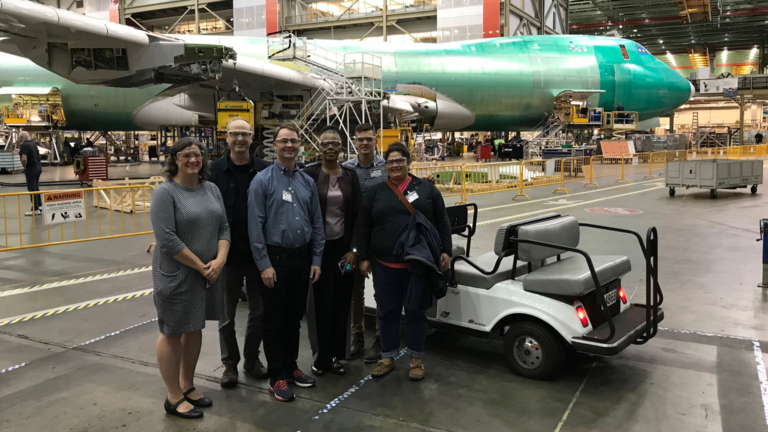 The design team creates conceptual layouts early-on to determine what ultimately lands on the Museum floor. Our decisions were informed by our central idea: "The airline industry brings people together around the world. The 727 is a prime example of the age of early jet travel, and points the way toward the future of aviation."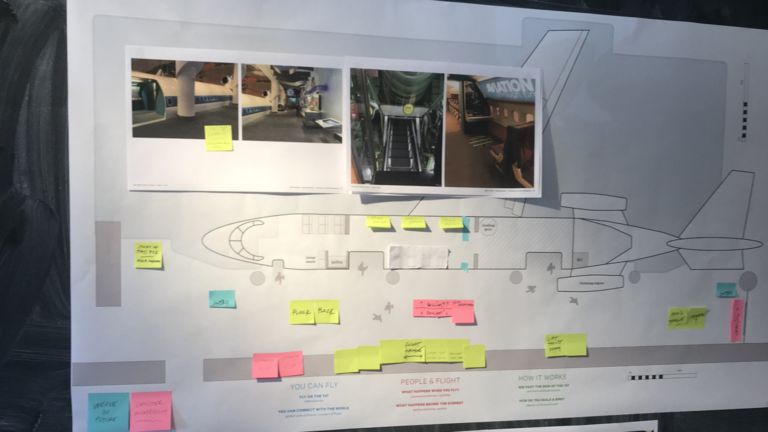 We have developed a graphic design and exhibit identity that are influenced by the mid-century era in which the 727 first took to the skies. Additionally, the color palette was inspired by the bright and bold livery that currently adorns our 727.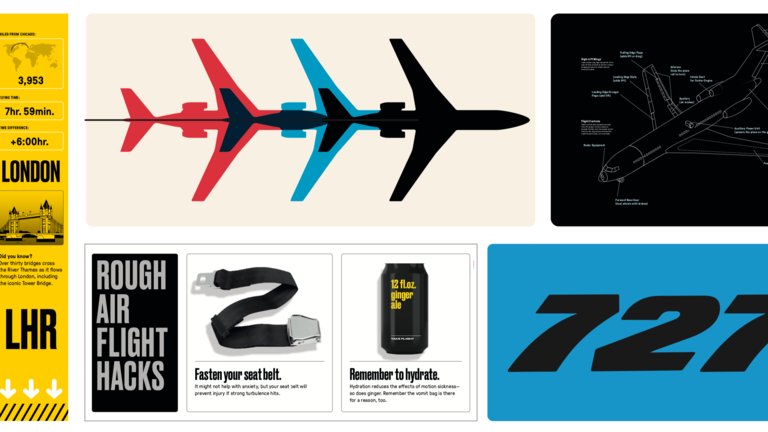 This concept artwork highlights the mural that will span the south wall of Take Flight. We've dubbed it "The Flight Machine." Through interactives and bold graphics, you will follow the entire story of aviation as it unfolds, from assembly at the factory to take-off from the airport. You'll want to look closely for the "Easter eggs" in the mural, including an iconic Chicago Cow and #23 himself!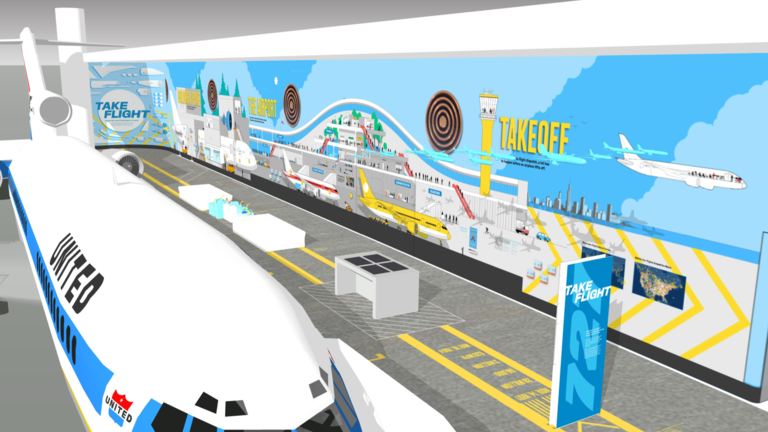 Guests will encounter an entirely new experience onboard the 727. You will peel back the skin of the aircraft to see its inner workings, you'll learn how and why your body is affected by air travel and you'll be transported back to 1964 to witness the glamour of jet-age aviation firsthand. These story stations will have physical interactives, flight hacks (did you know you can sit near the wing for less turbulence?) and additional content delivered via touch tablets.