Untold Stories: Extreme Ice: Making of the Ice Wall​
A Glacier at MSI
Extreme Ice tells the story of climate change though the compelling work of artist James Balog and his arresting images of melting glaciers from around the world. The exhibit team sought to create an exhibition that would connect people to the story of the glaciers in ways that highlight the urgency of climate change as well as the stunning beauty of the glaciers themselves. To that end, we decided to build a "glacier" for the exhibit—we call it the "Ice Wall."​
While most of us may never have the opportunity to see a glacier for ourselves, the Ice Wall gives people the chance to touch, feel and connect with the story of Extreme Ice in a tangible way.​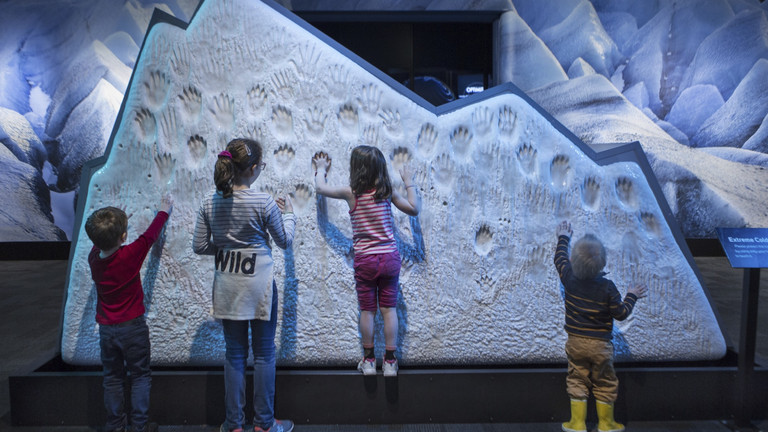 Creating the Ice Wall
So how do you make an ice wall? It takes a lot of different kinds of skills. The designer thinks about what it will look like, how big it should be and how it will fit into the overall exhibit.
Inspired by the Titanic exhibit hosted at MSI nearly 20 years ago, she imagined a new version and sketched ideas for what an ice wall could look like in the Extreme Ice gallery.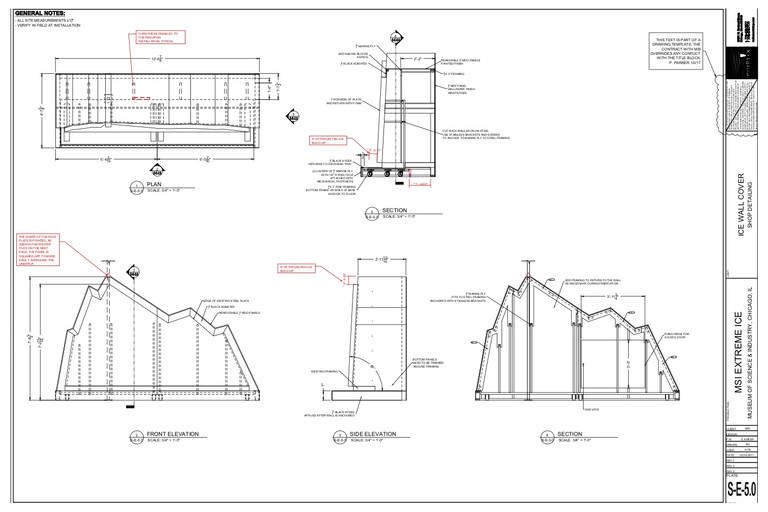 Detailed design drawing by the Exhibit Fabricator with dimensions, specifications and notes from the MSI team.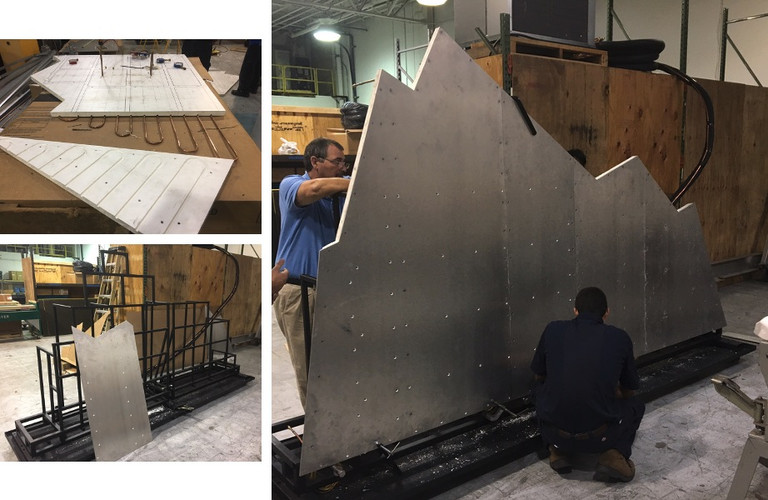 A team of exhibit fabricators then uses the design drawings to determine the best materials and mechanisms for building the exhibit.
They build the various components in their workshop often testing ideas through prototypes.

What about the ice? The fabricators had to figure out how to create a wall of frozen water and keep it frozen over very long periods of time.
They built a refrigeration unit that has its cooling coils sandwiched into a big aluminum plate. The temperature of the plate is low enough to cause deposition of ice from the water vapor in the air.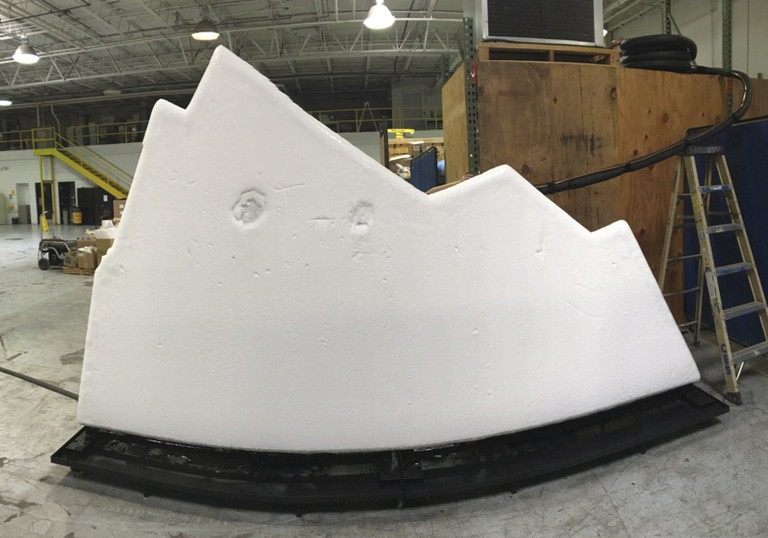 Once complete, the Ice Wall was transported to the Museum and installed in the Extreme Ice Gallery.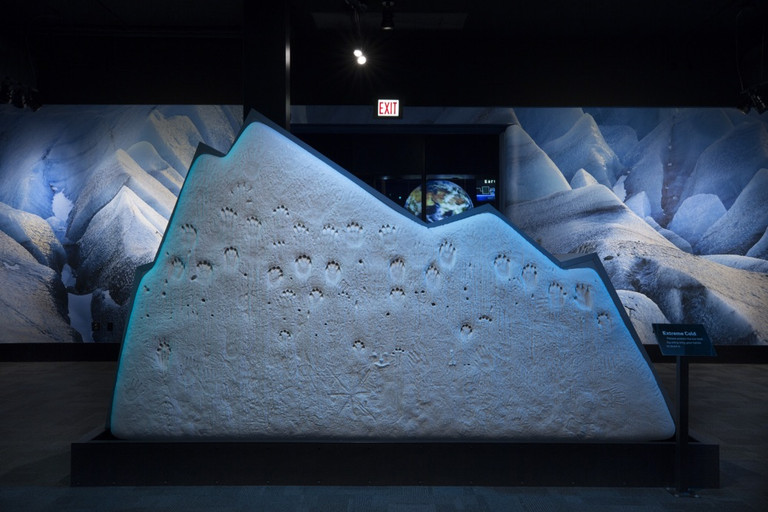 We see fluctuations in the size of the ice sheet over the course of the year based on humidity and room temperature.