Explore the Museum in a less crowded and more sensory-friendly environment before the Museum opens to the general public.
Low-Sensory Mornings provide exclusive early access to MSI from 8:30 to 9:30 a.m., allowing you to explore with exhibits with modified lighting and sound. Your tickets also include Museum Entry for rest of the day, with most Museum experiences remaining in sensory-friendly mode until noon.
See below for program dates and visit details including other low-sensory resources available for your visit.
Tickets
Adults: $11 | Children (3-11): $6.50 | MSI members: FREE
Includes Low-Sensory Morning admission and same-day Museum Entry. Special exhibits and parking are not included.
If you are a part of the Museums for All program, please order tickets at (773) 684-1414 to have your discount applied.
Sunday, November 19, 2023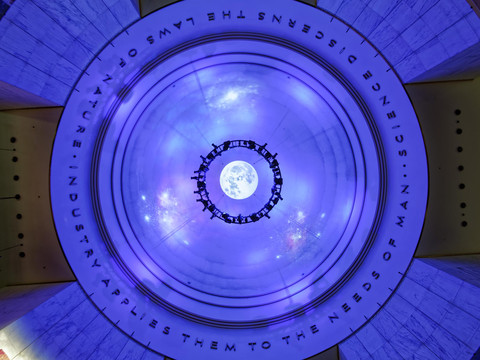 Additional information
You can check out noise-reducing headphones for free from Guest Services in the Entry Hall.
Check out these pre-visit materials for planning your next trip:
* While MSI does not require guests to wear masks to enter the Museum, those exhibits, classrooms and lab activities with limited space for physical distancing still have mask requirements. These include the U-505 On-board Tour, Coal Mine, Dissect an Eye at MSI, and the Wanger Family Fab Lab. For additional information, visit Know Before You Go.