Join us for a day of activities celebrating the power of creativity and innovation!
The 2017 Black Creativity program, an annual tradition at the Museum of Science and Industry, Chicago kicks off on January 16 with a Family Day event, the annual Juried Art Exhibition and an Innovation Studio experience. These events are included in Museum Entry—which is also free to Illinois residents on this day.
Browse the featured activities below!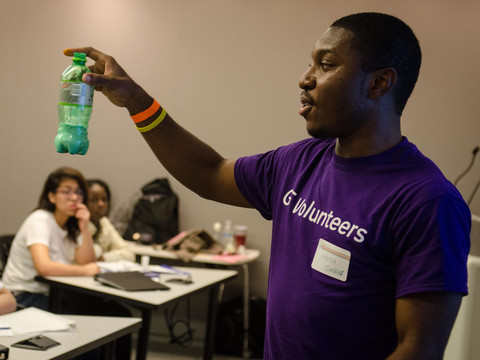 11 a.m., noon and 1 p.m.
Jr. Science Cafés
Meet and interact with STEM professionals!
11 a.m.: Explore Animal Science Careers - Dr. Simuel Hampton, Veterinarian, Anti-Cruelty Society
Noon: Secrets of Game Design - Ashlyn Sparrow, Game Designer, Game Changer Design Lab, University of Chicago
1 p.m.: Studying Small Organisms to Understand Humans - Pamela Agbu & Jasmine Lucas, Graduate Students, Northwestern University
11 a.m., noon and 1 p.m., Balcony Level 3 – Education Lab 1. Ages 10 and up, parents and chaperones welcome. Sessions last 30 minutes and do not require reservations or tickets. Capacity is 32 per session.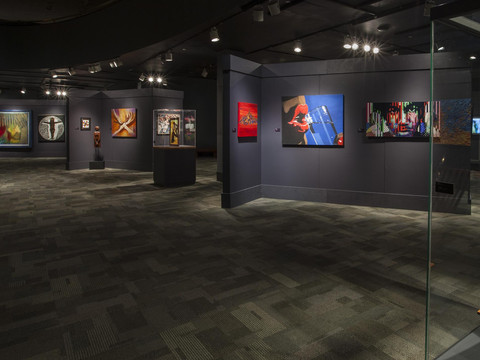 The Black Creativity Juried Art Exhibition opens January 16, 2017 and runs through February 19, featuring more than 100 dynamic works from professional and amateur African-American artists from around the country, including work from youth artists between the ages of 14 and 17. Noon - 4 p.m., West Pavilion.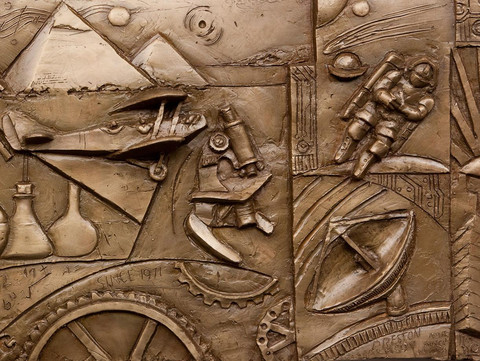 Innovation Studio Experience
Guests can participate in a collaborative art project, led by art educator Anayansi Ricketts. They can choose designs that represent science, technology and arts depicted in African culture that will be stamped onto one large group piece. This will be displayed in the Innovation Studio throughout the run of Black Creativity. West Pavilion.