Have you ever wondered what it's really like to be an artist, scientist or engineer?
In celebration of Black Creativity, kids and families can talk with African-American artists, scientists and engineers about innovative work happening right here in our city. This is an opportunity to learn from experts during dynamic demonstrations, hands-on activities and one-on-one conversations. Discover how to turn your passions into a career!
Professionals will be stationed throughout the Main Level of the Museum. This event is included with Museum Entry and open to all ages.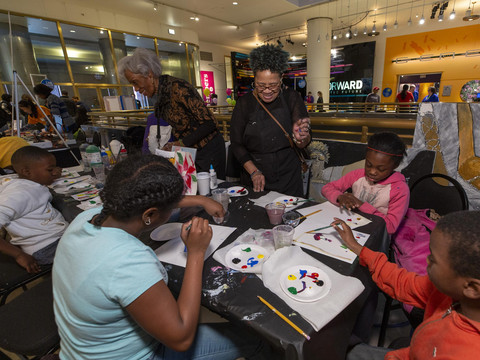 Bringing a group?
MSI is excited to offer the Black Creativity Career Showcase as a free event to youth and families who attend as part of a community partnership. Bussing is provided from community sites to MSI and back, and Museum Entry is included.
Community partners should email Dulce Enriquez or call (773) 753-1766 to register a group.
The Museum of Science and Industry's annual Black Creativity program invites students, teachers, families and the public to explore the legacy of rich contributions and achievements made by African Americans while encouraging deeper interest in science and technology among youth. This year's programming focuses on innovation, inspiring children to become innovators of tomorrow. For more information about the Black Creativity program, click here.
What Else?
More to explore