Be part of an annual festival of interactive art with experimental, unique and collaborative games from global independent artists.
Play a hand-selected and artfully curated selection of more than 80 unique and inspiring games. Get hands-on in a relaxing and approachable atmosphere for all ages as you experience unique controllers and hardware, the thrill of multiplayer games, and experiences you can't play at home that push the expansive boundaries of games. Celebrate long into the night with drinks, live events, tournaments and a thousand of your new best friends. That's Bit Bash, and this year it's coming to MSI for two days in August.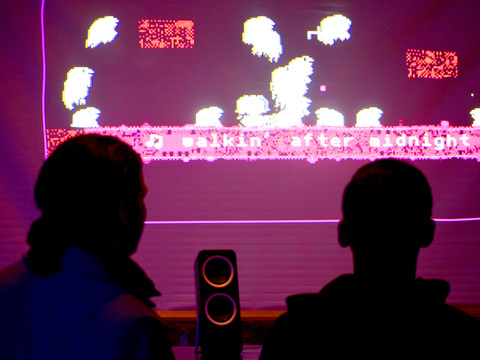 Details
Bit Bash tickets are available for either Saturday or Sunday, or a two-day ticket for both Saturday and Sunday. Tickets also include Museum Entry (during Museum hours) for the day(s) of your visit.
Saturday, August 17 – 9:30 a.m. to midnight
Cash bar opens 6 p.m.
Museum exhibits: 9:30 a.m. - 5:30 p.m.
Sunday, August 18 – 9:30 a.m. to 4 p.m.
Museum exhibits: 9:30 a.m. to 4 p.m.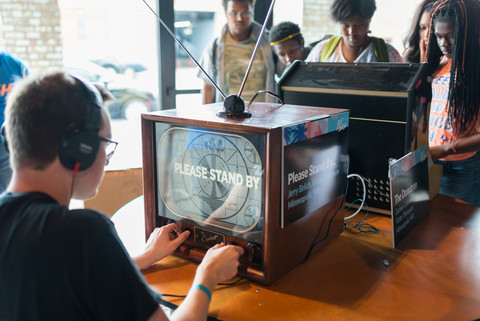 Buy Tickets
Single day tickets
Adults $25, Children (3-11) $15, MSI members $10
Bit Bash Saturday Bit Bash Sunday
Saturday + Sunday ticket
Adults $40, Children (3-11) $20, MSI members $20
Note: Only visit and exhibit options for Saturday are presented in online ticketing for the two-day ticket. Adding special exhibits, films or tours to your Sunday visit can be done onsite on either day.
What Else?
More to explore