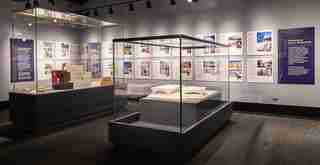 About the Exhibition
From ancient temples to soaring, modern skyscrapers, Black architects and designers have had a strong presence throughout history. Today, the tradition of greatness continues. Through bold visual panels, this exhibition explores the past, present and future of architectural talent, while learning about Black pioneers in the field.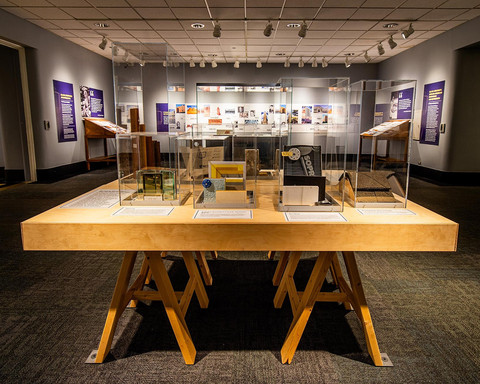 Customizable based on resources
This print-on-demand exhibit has flexible space requirements and allows the venue to add local content. The "kit" consists of digital assets, media and educational material. It can be adapted to a variety of venues, including community centers, libraries, colleges/universities, museums and science centers.
Featured Architects and Designers
Julian F. Abele
Sir David Adjaye
Germane Barnes
J. Max Bond Jr.
Georgia L. H. Brown
Wendell J. Campbell
Albert I. Cassell
Yolande Daniels
Kimberly N. Dowdell
Philip G. Freelon
Beverly L. Greene
Tiara Hughes
John A. Lankford
Charles F. McAfee
Moses McKissack III
Curtis J. Moody
William S.Pittman
Kathryn T. Prigmore
Hilyard R. Robinson
Norma M. Sklarek
Vertner W. Tandy
Robert R. Taylor
Roberta Washington
Paul R. Williams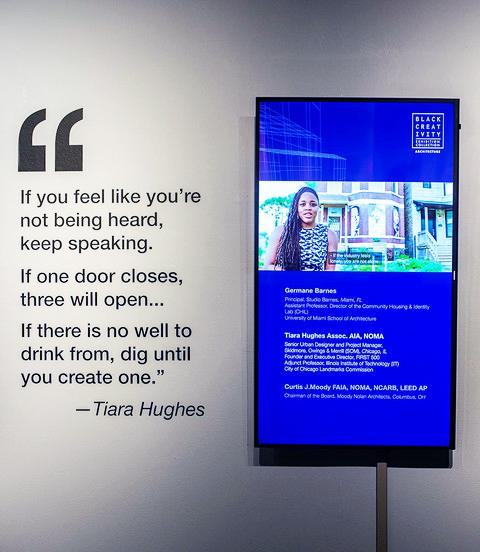 Exhibit components
Title Panel
Content panels:

24 architect profiles
6 HBCU architecture programs
Historical timeline of Black architecture
American Institute of Architects (AIA)
National Organization of Minority Architects (NOMA)
Architectural drawings
Working as an architect
Architect quotes
Customizable template for added content

Black Creativity: Architecture video
Educational resource guide and activities
Exhibit instruction and planning guide
Exhibit marketing material