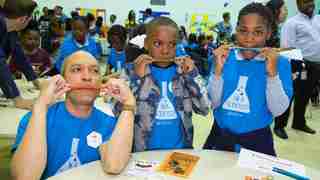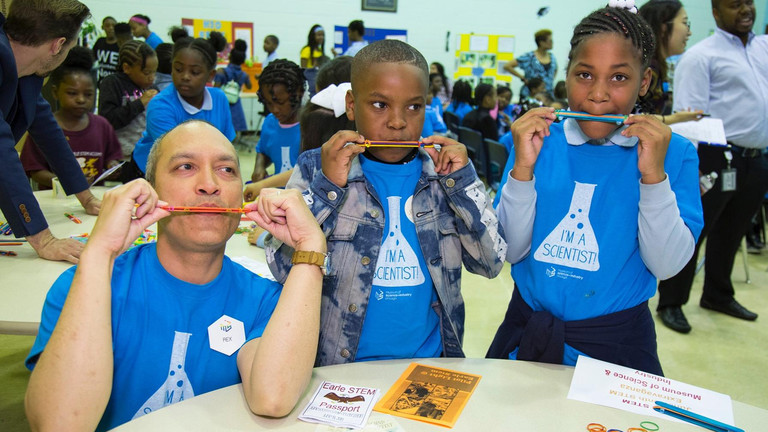 Bring MSI's world-renowned science learning to your family science night, schoolwide STEM festival, or community event.
At a MSI Curiosity Station, families, students, and community members spark their creativity with hands-on live science experiences led by MSI educators.
Pick one or even two of our themed Curiosity Stations to bring our favorite interactive science demonstrations to your event. Our highly trained and dynamic facilitators will engage your guests for two hours, providing build-and-play activities and memorable experiences. Bring the wonder of science and the fun of MSI to your next school or community science event.