Our vision: To inspire and motivate our children to achieve their full potential in the fields of science, technology, medicine and engineering.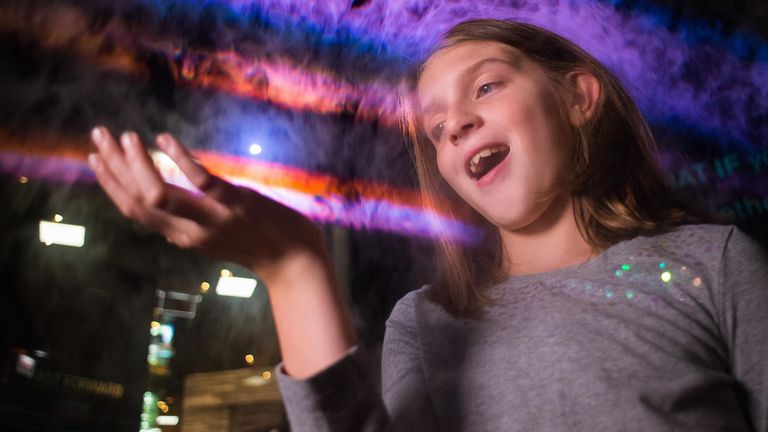 The unique approach of our Center for the Advancement of Science Education (CASE) engages youth and all those who are essential to their success, including their families, teachers, schools and communities.
Programs are designed to raise students' interest and participation in science and influence them to choose STEM careers; sustain a supportive community climate for science engagement; and facilitate high-quality science teaching and learning in schools, especially in high-needs communities.
Science teacher education - Middle-grades teachers gain science content and teaching strategies directly relevant to their curriculum in our graduate-level courses and support for schools.
Youth science engagement - Out-of-school time programs like after-school science clubs and youth development programs invite students to discover new interests and learn about science careers, while creativity and innovation programs inspire makers and innovators to explore new ideas.
Student and guest experiences - Our exhibitions and experiences spark the imagination for field trips and family visits, while facilitated Learning Labs for school groups connect with classroom curriculum.
Skip carousel
It's great to have strong outside partners like MSI to supplement STEM teaching in our schools. Arne Duncan former U.S. Secretary of Education
Many (teacher) professional development programs are not very effective. MSI's program is, and we now have the proof. William Schmidt, Ph.D. University Distinguished Professor / Michigan State University
MSI has given me not only science knowledge, but the way to teach it. Sue Hokkanen teacher
MSI Community
We're creating access to science in communities by extending MSI's learning experience far beyond the Museum walls.