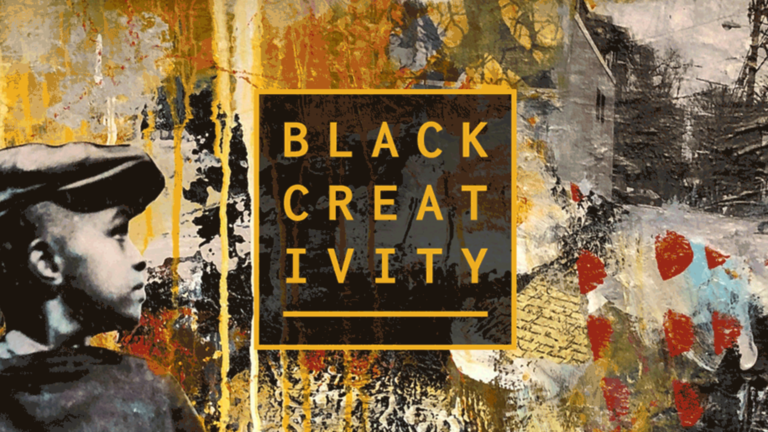 Black Creativity 2021
We're celebrating Black Creativity this spring with exciting exhibits, activities and more! The highlights include:
Black Creativity Juried Art Exhibition will be open April 7 – July 4, 2021 in the West Pavilion. Our annual exhibit will feature more than 200 pieces of original art.
Innovator Gallery will also open April 7 – July 4 in North Court, with additional video content available on MSI's website and social media channels. This year's Black Creativity Innovators are:
— Ian Michael Brock, high school student and co-founder, Dream Hustle Code
— J. Ivy, performance poet, author
— Tonika Lewis Johnson, creator, The Folded Map Project
— Taylor Staten, architect, TnS Studio
A new exhibit, Black Creativity: Art and Activism, will open in the Lower Court on April 7. It will showcase social impact art created during Black Lives Matter protests in summer 2020 and highlight work by community leaders responding to social unrest and the COVID-19 pandemic. The gallery will feature new, commissioned artwork by muralist Jamiah Calvin as well as local teen artists.
Black Creativity Family Day will be Saturday, June 19. While visiting the Museum, guests can enjoy all the Black Creativity experiences and also view a streamed performance of Innovator J. Ivy. Afterward, they can contribute to a written word collage with their thoughts about the performance.
MSI's Black Creativity Gala has been rescheduled and will now take place on Saturday, April 17. This event is being held virtually, and participants can see the winning works featured in the Juried Art Exhibition and enjoy a digital program that includes a musical performance, artist interviews, gallery tours and more.