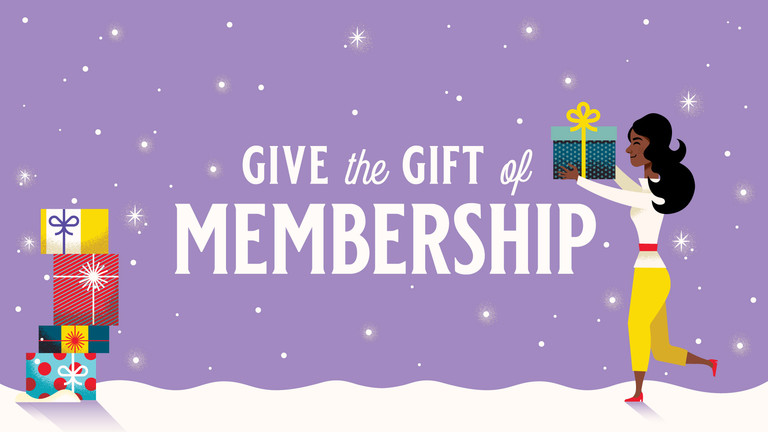 What to get for the person who imagines everything … the gift of MSI membership!
Membership to the Museum of Science and Industry makes a great gift for all the science and culture lovers in your life. Find the level that's right for your lucky recipient, then purchase and send digital membership cards out immediately. It's never been easier to give the gift that will be enjoyed all year.
How it works:
Gift memberships are active immediately upon purchase, and will expire at the end of this month next year. You will receive an email confirmation, with the option to print or send your recipient digital cards immediately. Digital cards and a photo ID are all your recipient needs to visit the Museum.
Please note: if you request physical membership cards, the gift membership welcome package will be sent directly to the recipient within 3-5 weeks of purchase.
Digital holiday gift membership certificates are available upon request.
If you have any questions or need assistance, please contact Member Services at (773) 947-3161 or membership@msichicago.org.
Gift memberships are active upon ordering. Once your order is complete, we will email you with options for presenting your gift. Your recipient will receive mailed membership materials within 3-5 weeks.